Smart TVs taking over home entertainment
By Ma Si | China Daily | Updated: 2020-09-16 09:36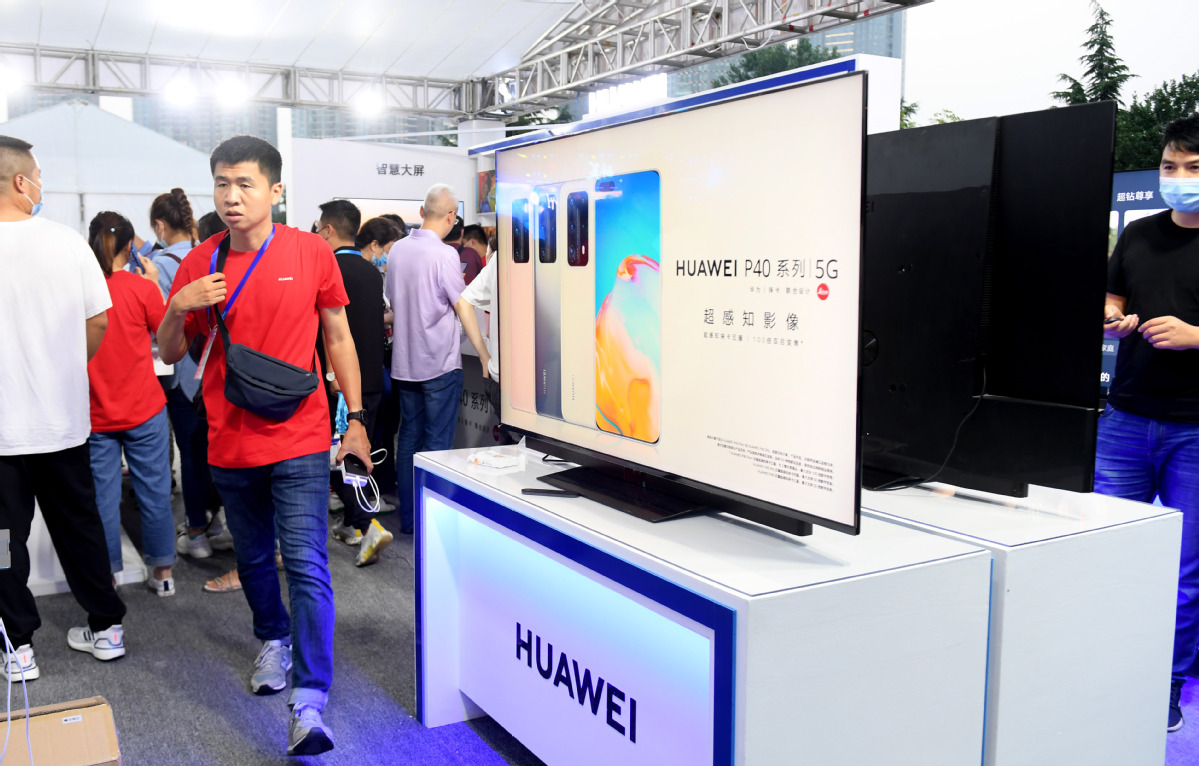 "Smart TVs in China are still far from being fully connected and intelligent, and they have also to improve in content intelligence, scenario-based connection and interaction, and service-based connection and interaction," Pan said.
In such contexts, smart TV's user interface-the point of human-computer interaction and communication-becomes increasingly important. It must be an integrated interface with a networking connection port, an interaction port and a service port, IDC said.
"Smart TVs will be having wider connectivity with home and mobile devices, which will be built on not only the applications, but also the operating system. Device interconnection will gradually develop from application layer connection to system layer connection," Pan said.
That is where Chinese TV makers are working. Internet TV brand Coocaa, a subsidiary of Chinese television producer Shenzhen Skyworth-RGB Electronic Co Ltd, also unveiled its latest operating system as it eyes a bigger presence in the IoT market.
Wang Zhiguo, CEO of Coocaa, said Coocaa OS 8 is designed to power a wide range of hardware and displays, including TVs, automobiles, smart conferencing and smart education.
Wang said Coocaa's OS 8 was unveiled to help create an "unbounded space", and it is developed to be compatible with different screens and can control smart devices without being restricted by time and place.
Wang said the company will use "Coocaa OS inside" as the identification for its latest Coocaa operating system, which it hopes can transform the company from an intelligent product supplier to a solutions and services provider.
When Coocaa's operating system is used in cars, it can also support artificial intelligence functions, such as enabling consumers to voice-control car windows and air conditioning, Wang said.
These companies' ambitions are big, but the key to success lies in whether software developers will embrace the new OS and make applications around it. Huawei said last year that it will invest $1 billion to encourage software developers to be part of the HarmonyOS ecosystem.
Analysts said Huawei made the right move by building Harmony into an open-source operating system and allowing it to be compatible with Android from the start.
"This will prevent it from repeating the fate of Microsoft in promoting smartphone systems," said Jia Mo, an analyst at market research company Canalys.
Microsoft failed to popularize the use of its Windows system in smartphones years ago.
The increasing efforts to add technological elements into TVs also come as the sector reaches a mature stage. Market consultancy All View Cloud said TV sales reached 20.87 million units in China in the first half, down 9.2 percent compared with the same period last year.
In such a context, Chinese TV makers are working hard to upgrade their products. Hisense Group, a leading TV and appliance manufacturer, launched its interactive system for large-screen social viewing in the Chinese market last year.
The TV provides users with interactive experiences, including six-party video chat, cinema sharing, 3D karaoke, AI-powered visual recognition and fitness as well as multi-screen communication.
All View Cloud said in its latest research note that TVs which come with AI-enabled features account for 64.9 percent of all TVs sold in the first half in China, up from 53.2 percent in 2019 and 35.6 percent in 2018.
Xiang Ligang, director-general of the Information Consumption Alliance, a telecom industry association, said: "Despite the mounting competition in the TV market, products that can bring new value are still of great appeal to consumers."
Zhao from Honor said: "TV has its irreplaceable advantages. TVs and smartphones will work as two centers in people's daily lives."
He added that currently R&D spending on TVs is still not enough, which impedes the industry's development.
"Huawei's strong R&D push into TVs can even outperform that of some entire TV companies. That's one of our edges," Zhao said.