New age of confidence
By Xing Wen | China Daily | Updated: 2020-09-23 07:56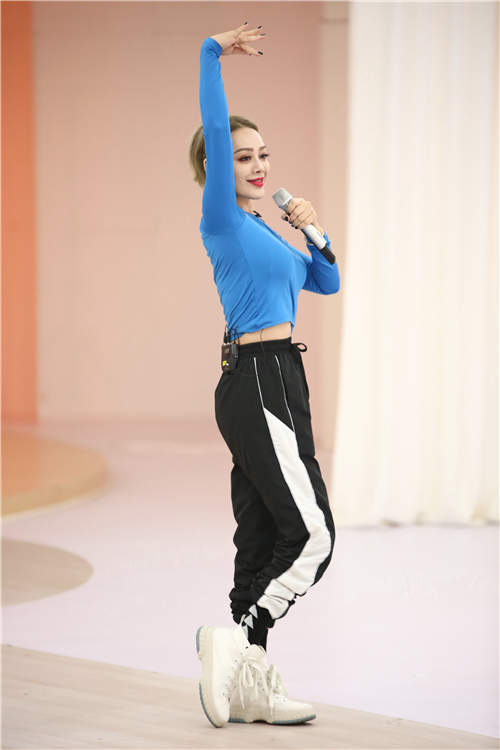 They braved the challenge of trying something new on the show, which offered them an opportunity to undergo intensive training and compete to display their best selves on stage.
By presenting the women facing up to the realities of their advancing years, their confidence to express themselves and the determination to fight against ageism to pursue their dreams, the show has also triggered nationwide discussion about how women can nurture a positive self-image, a healthy sense of self-worth and a high self-esteem.
Ning Jing, 48, is an A-list actress who has many accolades and awards under her belt. These include the best actress award at the 42nd San Sebastian International Film Festival, the best actress award at the 19th Golden Rooster Awards and the best actress award at the 20th Hundred Flowers Film Festival. She also starred in more than 60 TV series.
She is not content, however, with just being a renowned actress. She expressed on the show an aspiration to become a versatile entertainer and cultivate an evergreen public persona.
She made it. Ning was the clear winner in the program's final tally of votes and successfully entered the performance group, itching to test the waters in a new domain, to be a singer-dancer.
Ning says that although her physique and energy might fail to rival that of younger performers, she hopes that her appearance on the show will encourage more women of her age to never give up, regardless of what stage of life they may be at.
"I'm not merely trying to show how good a performer I can be, but to display a fighting spirit," says Ning. "Am I taking it seriously? Have I tried my best? I can't slack off just because I'm approaching 50."
Although she's not adept at singing and dancing, as she discovered, her vast acting experience helped her to better interpret each music piece onstage.
Moreover, the grueling training for the choreography enabled her to better control her body and facial expressions in front of the cameras, making her more confident.
The show has also helped many talented contestants have a second stab at achieving fame. Aduo, 40, a singer from the Tujia ethnic group, is among them.
A key motivation for her to take part in the show is to bring ethnic music-her current passion-to a larger group of listeners.
Once a pop singer frequenting TV shows and the music charts, Aduo became interested in ethnic music in 2011, then lived for five years in seclusion in remote, old villages in Hunan, Yunnan and Guizhou provinces. She collected ethnic music pieces and learned the drumming style of the Miao ethnic group.