New age of confidence
By Xing Wen | China Daily | Updated: 2020-09-23 07:56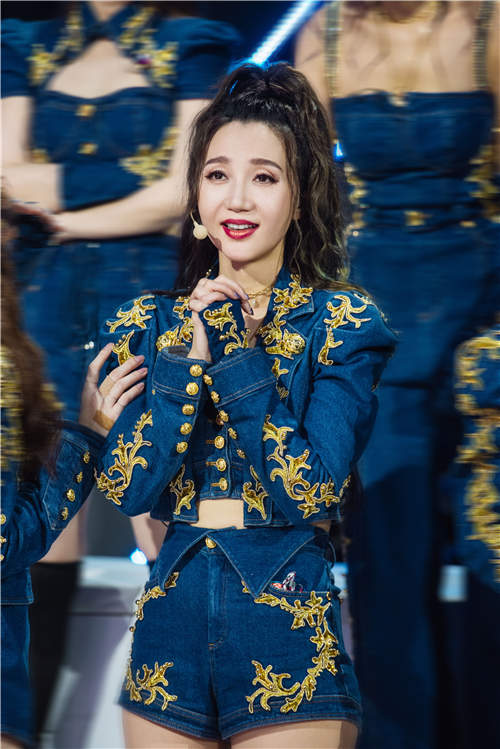 She made her comeback on the Chinese music scene in 2017, with the album Reborn featuring "new-style" ethnic music.
"The show does help promote the new ethnic music I've been working on and also gives me a chance to reintroduce myself to the audience and display my talent onstage," Aduo says.
Regarding women's fear of aging, she says: "Age is but a number. What brings you the confidence, the inner peace and the beauty of maturity is the accumulation of wisdom in our lifelong learning."
Du Hua, 39, one of the coaches in the show, says that the contestants have changed her perception of what a female pop group member should be like.
"I used to think that a female group member should be first of all pretty, slim and then good at singing and dancing. The idea is shallow," says Du, also CEO of talent agency Yuehua Entertainment.
She recalls that most of the contestants spared no effort getting involved in the challenges and competitions. "Their endeavors show us that it's never too late to make some changes and pursue our dreams," she says.
Du also adds that as the seven group members all have many years of experience in the entertainment industry, it would be their ideas that will be essential to the future production of the group's albums and shows.
One avid viewer of the program, 28-year-old Hong Yi, says that it shows there's no common standard for a mature woman. "The various characteristics and styles of the contestants encouraged me to keep being real and relieve myself of the societal pressures that have been placed on young women growing up," says Hong, who also points out that the program's assessment criteria were similar to that adopted by those talent shows hailing younger women, leaning too much on the singing and dancing skills.
"I hope the assessment criteria can become more diverse in order to better present the advantages time has given to these 'elder sisters'," she adds.