Thangka masters modernize, revitalize traditional art form
By PALDEN NYIMA and DAQIONG in Lhasa | CHINA DAILY | Updated: 2020-10-09 07:18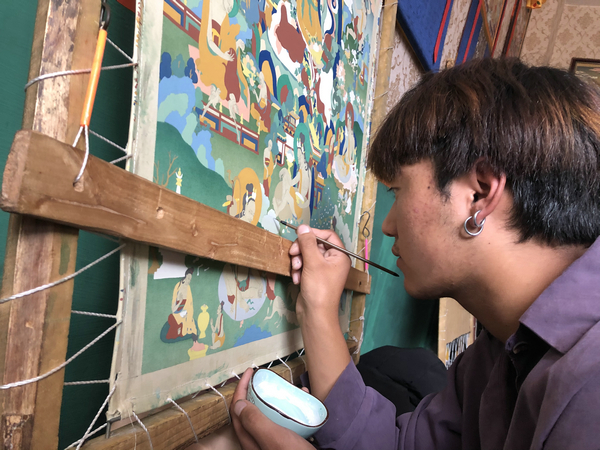 "Traditionally, Tibetan artists paint thangka for the purposes of cultural preservation and to promote religion, but today they are more likely to take it up to make a living," said Sherab Nyima.
"We want to preserve this traditional art form and expand its market among tourists and businesspeople," Sherab Nyima said.
While most orders for thangka previously came from people belonging to the Tibetan ethnic group, he said that "people from all over the world" are now getting to know this traditional art form, which will greatly assist the efforts to preserve it.
Thangka painter Pema Namgyal, who has been practicing the art for 15 years, and whose wife is also a painter, said his family could make as much as 300,000 yuan per year thanks to orders from both home and abroad.