Thangka masters modernize, revitalize traditional art form
By PALDEN NYIMA and DAQIONG in Lhasa | CHINA DAILY | Updated: 2020-10-09 07:18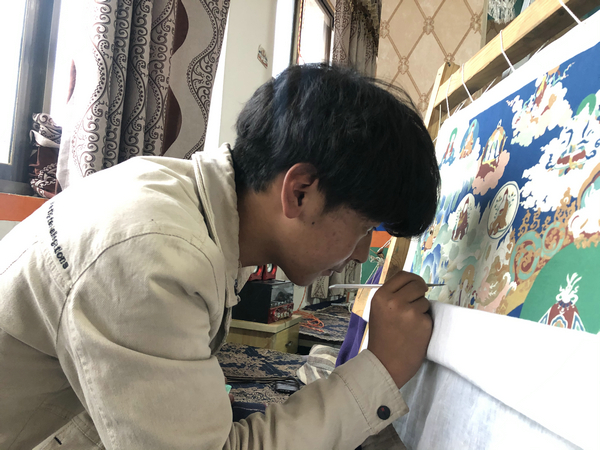 To help boost the income of more local residents, the county's cultural bureau is taking a number of measures, such as financial support and encouraging more people to take up this and other traditional Tibetan art forms.
Sonam Lhamo, the bureau's head, warned that the future of thangka painting had been at risk as fewer young people were taking it up.
"Some thangka masters only wanted to pass on their skills to members of their own family, which led to a sharp decrease in the number of artists," said Sonam Lhamo.
Another measure to redress the situation is that more women are being encouraged to take up thangka painting.