Sea Burials given a sense of dignity
Share - WeChat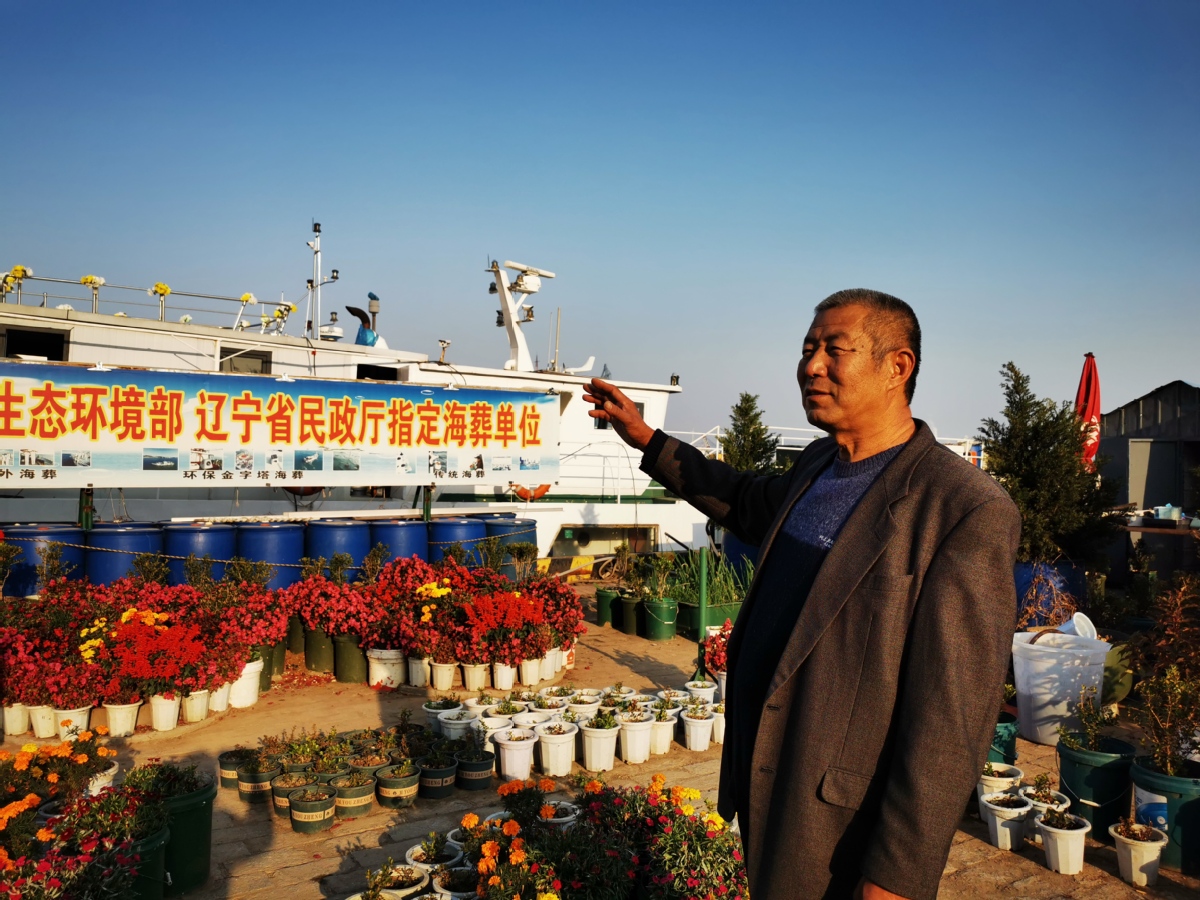 The smallest of Chen's four vessels can carry a maximum of five people, while the largest, which was bought for 4 million yuan in 2018, can accommodate 99 passengers.
The cost of a private sea burial ranges from 800 yuan to more than 10,000 yuan, but is much lower than a normal land burial, Chen said.
"Traditionally, people believe that earth provides the best shelter. Chinese view the act of burying the deceased in the ground as a way to show filial piety," he said.
Several years ago, Chen's father died. Even though Chen had been conducting sea burials for many years, his father still chose interment on land. Chen, his wife and son, who also work with him, respected his choice.
"However, for us, it's definitely the sea. We may meet many old friends down there," Chen said.
Born and raised in Dalian, Chen quit his job as director of a mechanical workshop at a mining company in the early 1980s and rented a boat for tourist excursions.
Sometimes, he took visitors fishing or sightseeing, charging several thousand yuan per person.
"It was the good old days, as the clients were all rich," he said.