Sea Burials given a sense of dignity
Share - WeChat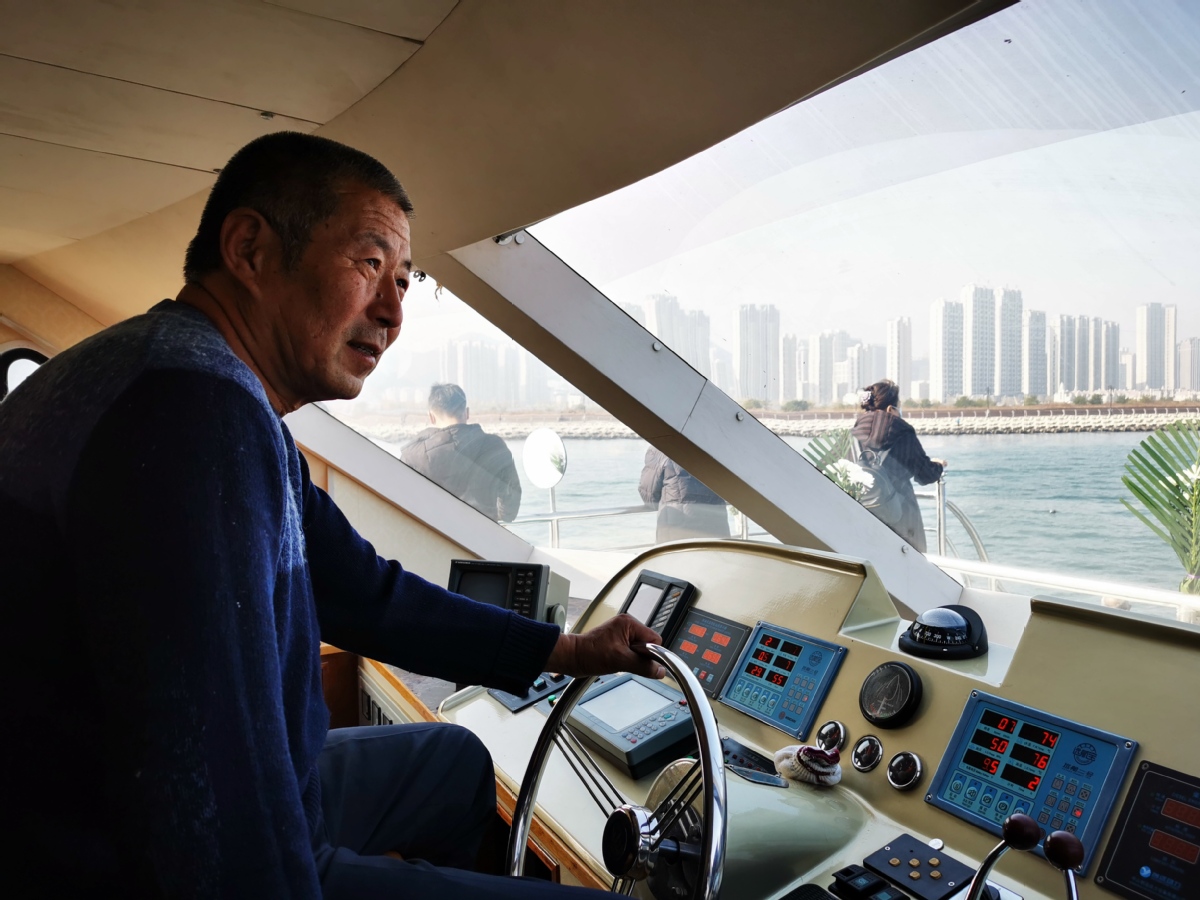 Tearful times
Sometimes, when Li consoles bereaved families, she finds it difficult to control her emotions. When they cry, she cannot help weeping with them.
Chen said he has never cried with the families, but in the early days, he was often moved by such scenes. However, over time, he has become used to them.
Sometimes, when people return to Chen's vessels to pay tribute to the dead, they bring Li fruit or special gifts from their hometown.
Chen said: "She may just talk to them for a while, or offer them a bottle of water. At such times, a little solace can leave a deep impression."
Li now has more than 3,500 followers on her WeChat account, but fewer than 10 are close friends or relatives-the majority being clients.
When she is not working on burials, she replies to messages from people wanting a consultation, arranges special memorials for the deceased and talks to relatives about their loss.
Over the years, Li has gradually learned to help the bereaved vent their feelings.
Chen said: "Some people cannot shake off the pain of losing a loved one. They do not want to talk about it with their family, fearing that it might worry them. However, they readily open up to my wife."
One mother who lost her only child sent Li long voice messages when she was unable to control her emotions, talking about her heartbreak and her daughter's past.
Most of the time, Li just listened and seldom interrupted her. Later, she encouraged the woman to travel and relax in new surroundings.
She now receives pictures of the woman's travels from time to time, along with greetings of "good morning" and "good night".
After witnessing so much death and sorrow, Chen said he and his family are no longer troubled by such scenes.
"Enjoy life, as it is short and fragile," he said. "No matter what happens, we have to move on. Life can't be plain sailing, right?"
Lin Shu'ao contributed to this story.