Firms looking to cash in on travel bug of senior citizens
By ZHU WENQIAN | China Daily | Updated: 2020-11-20 09:25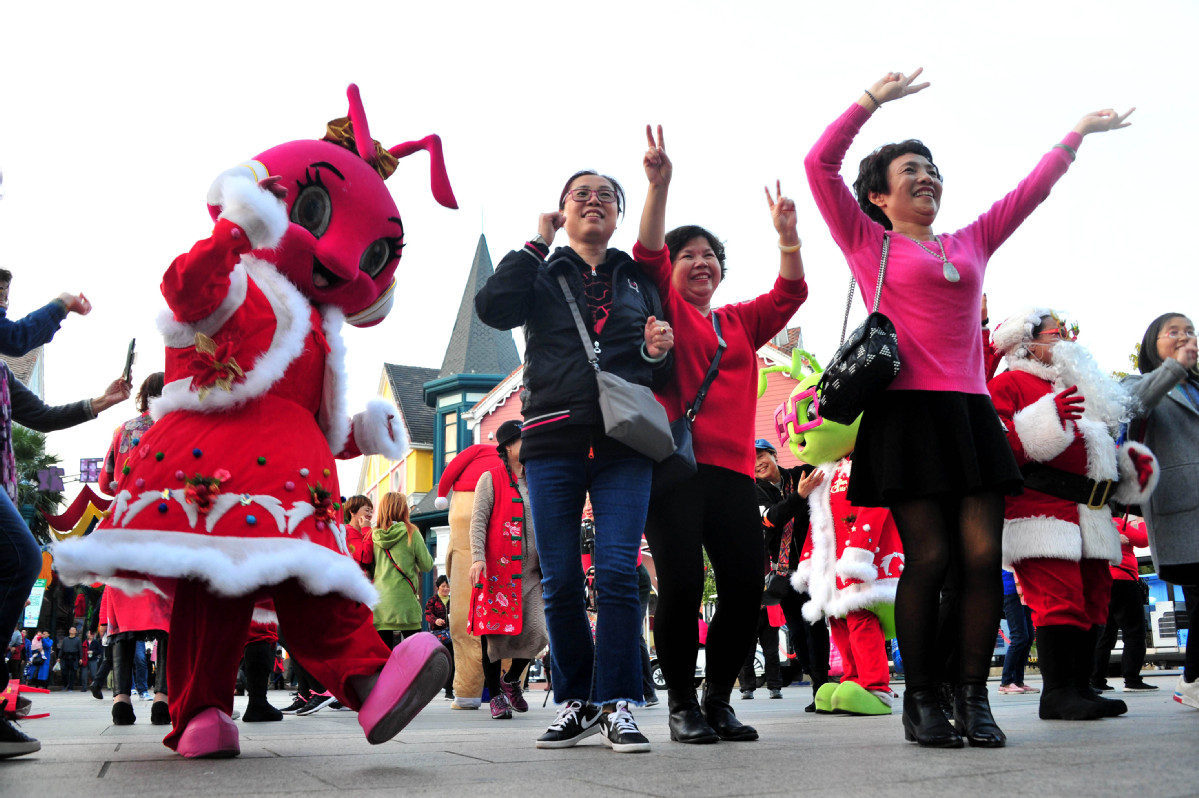 Middle-aged and elderly travelers set to be mainstay of China's tourism sector
Seniors are getting the travel bug again as COVID-19 comes under increasing control in China, and the growing demographic has indicated some interesting new preferences.
More aged travelers have started to book flights and hotels by themselves online, and an increasing number are willing to independently customize their trips. Unlike in the past, when many seniors were interested only in joining large-scale travel groups, more are now opting to take tailored trips, join up with small private groups and participate in themed tours, said Trip.com Group, China's largest online travel agency.
So far this year, among those booking private small group tours on Trip.com, elderly travelers make up 25 percent, which is 15 percentage points higher than that of last year.
Taking flights operated by five-star airlines-carriers that deliver the highest level of service and the best in-flight experience-and choosing catering options with special requirements have become increasingly common practice for many elderly travelers, said the agency.
"Middle-aged and elderly travelers are expected to become important consumer groups in the tourism market in the next few years. It is not only due to the aging population in China, but more importantly this demographic has been one of the first to take trips again after the contagion, and they have more stable disposable incomes," said Zhao Lingbo, a senior analyst at research firm Mintel.
"When companies market their travel products to middle-aged and senior groups, they are increasingly putting aside former stereotypes of such travelers as feeble and dependent on others. Instead, they should portray them as young and dynamic groups, and taking trips is a way to alleviate pressure and pursue more healthy lifestyles for them," Zhao said.
China is an increasingly graying society. By the end of last year, those aged 60 and above reached 254 million, accounting for 18.1 percent of the total population. The number of seniors aged 65 and over was 176 million, which made up for 12.6 percent of the total. By 2022, those 65 and above are expected to account for more than 14 percent, according to the National Bureau of Statistics.
From 2019 to 2022, the average annual growth rate of the number of people aged 70 to 79 is expected to reach 22.5 percent, said a report by research firm Mintel and the National Bureau of Statistics.
Life expectancy has been steadily rising in China. In 1957, a 40-year-old man would have been considered elderly in China because the average life expectancy at that time was just 57 years. In 2019, that number was 77.3 years, said the National Health Commission.
"Traditionally, most people have regarded middle-aged and elderly groups as spending most of their leisure time taking care of families. Yet, this is not true for many urban elderly consumers anymore," Zhao added.
"More senior consumers, especially those who live in major cities, are seeking to balance their personal interests and family duties. Many would like to do something they like as a priority during leisure time,"Zhao said.