Chinese chipmakers eye global glory
By CHENG YU | China Daily | Updated: 2021-01-11 08:53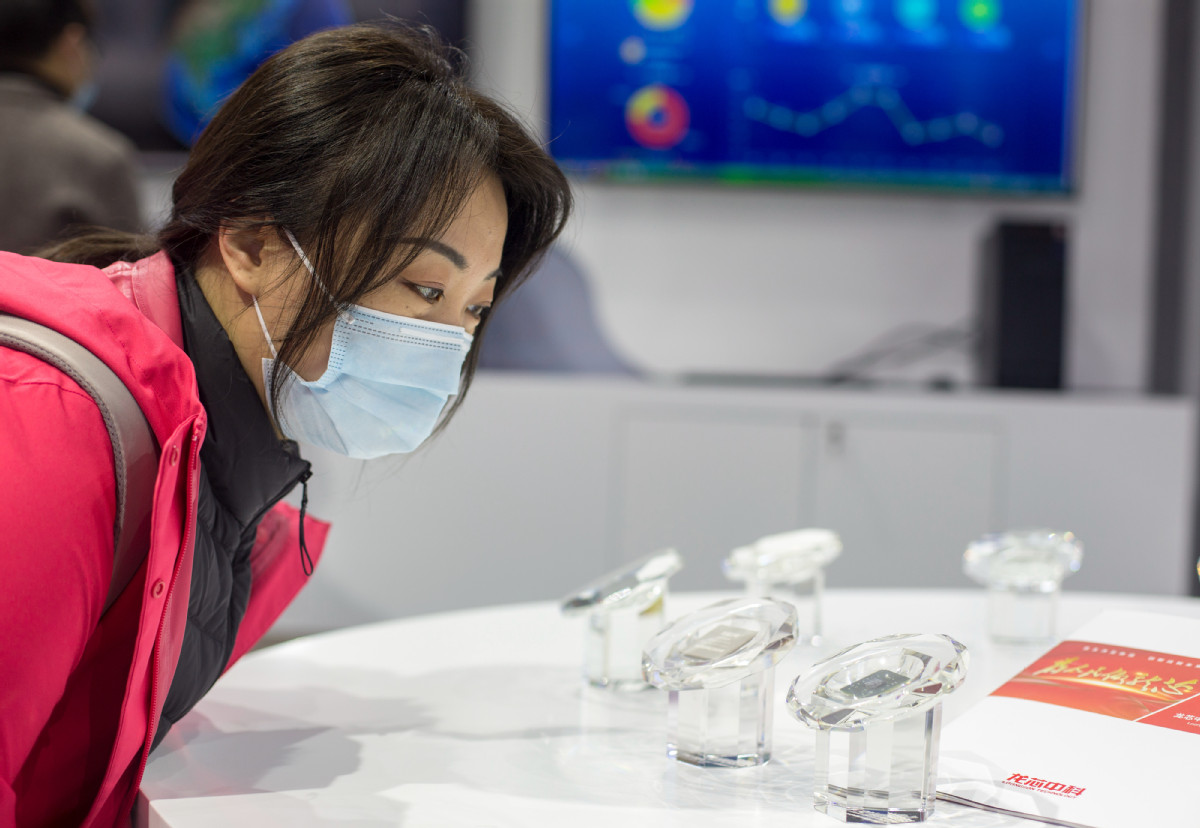 "The fresh policies will greatly reduce the tax burden on semiconductor enterprises and encourage them to invest more into research and development and to upgrade integrated circuits," said Chen Ji, head of the industry economy research institute at the Capital University of Economics and Business.
Xu Tao, chief electronics analyst at CITIC Securities, said that for Semiconductor Manufacturing North China (Beijing) Corp, a subsidiary of chipmaker Semiconductor Manufacturing International Corp, which is abbreviated as SMIC, the new incentives will help the company save about $10 million each year in taxes.
"These policies will drive companies to strive for more advanced production lines and boost the competitiveness of the nation's semiconductor industry on the global stage," Xu said.
According to a report from Everbright Securities, the total income tax of A-share semiconductor companies hit 2.57 billion yuan in 2019. These companies reported a total profit of 20.96 billion yuan.
"As the US government moves to impose export controls on Chinese technology firms, companies in the tech sector, including mobile phones, 5G and communications, have begun to feel an urgent need to work with domestic semiconductor companies," said Huang Qing, China managing director of Walden International, a US venture capital company focused on cross-border investments.
"By serving such tech giants in the ecosystem, Chinese chip companies will have an unprecedented opportunity to grow into global players," Huang said.
The US government put Huawei on its Entity List in May 2019 and said US firms were required to obtain a license before exporting domestically produced chips and software to the company.
In May last year, Washington expanded these rules by requiring contract chip producers anywhere in the world that use US semiconductor equipment and technology to obtain its approval before producing chips designed by Huawei's subsidiary HiSilicon.
Data from the China Semiconductor Industry Association IC Design Branch suggested that the total sales volume of China's IC design industry is expected to grow about 24 percent year-on-year to reach nearly 382 billion yuan by the end of 2020, accounting for nearly 13 percent of the total sales revenue in the global IC design market. Full-year industry data for 2020 is yet to be compiled and confirmed.
Buoyed by the country's momentum, China's top chipmaker SMIC saw its revenue rise by nearly 33 percent on a yearly basis to a record $1.08 billion during the third quarter of last year, after debuting on the technology-focused STAR Market of the Shanghai Stock Exchange in July.
Liang Mengsong, then co-CEO of SMIC, said earlier that the company's second-generation technology N+1 is advancing steadily and is currently undergoing product verifications from customers.
Compared with the existing 14-nanometer process, N+1 manufacturing technology can increase a chip's performance by 20 percent and cut its power consumption by 57 percent, industry insiders said.