Chinese chipmakers eye global glory
By CHENG YU | China Daily | Updated: 2021-01-11 08:53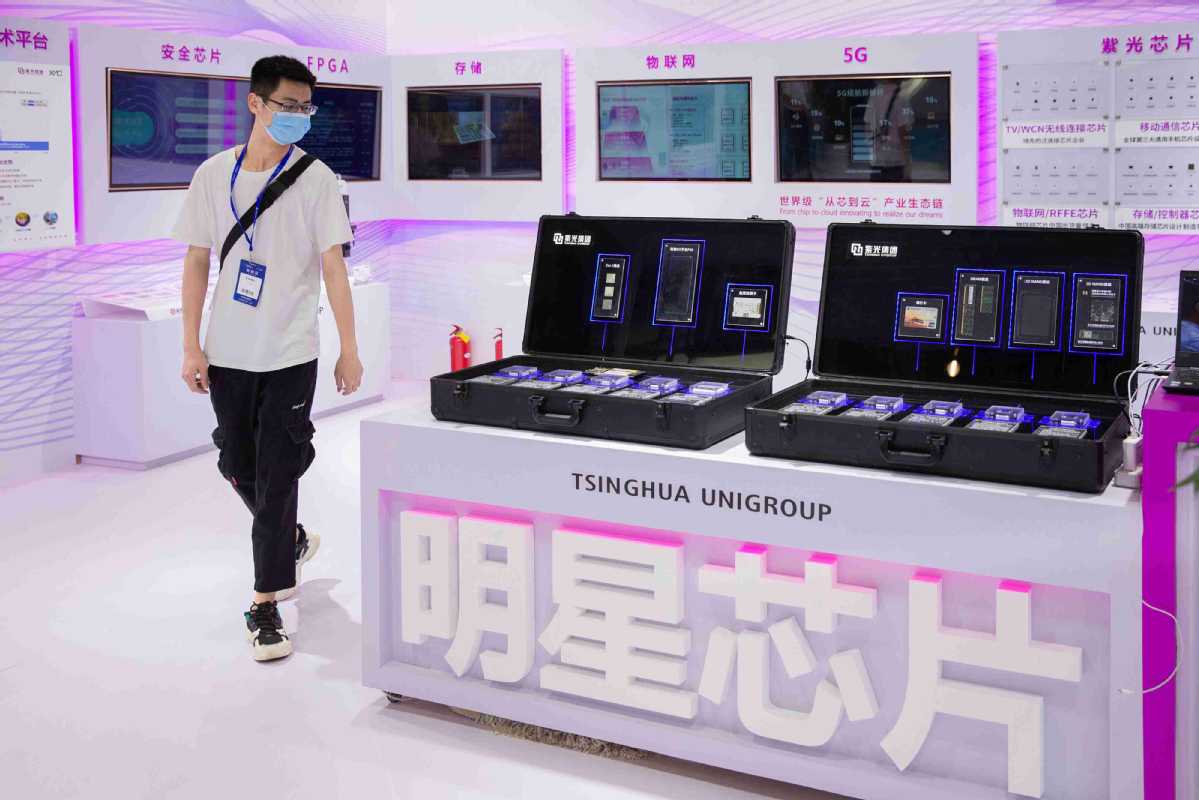 "The N+1 has entered a small-volume market and the applications are mainly for high-performance computing," Liang said. "SMIC is also cooperating with domestic and overseas customers on more than 10 advanced process tape-out projects, including 14-nanometer process and more advanced technologies."
Founded in 2000, SMIC has successfully mass-produced a smartphone processor for Huawei Technologies Co with its 14-nanometer manufacturing process, marking a breakthrough in China's efforts to boost its chip-making industry.
The 14-nanometer process is SMIC's most advanced process available as of now, and can be used in smartphones, tablets, set-top boxes, artificial intelligence, radio frequency and other applications.
Ding Wenwu, president of China Integrated Circuit Industry Investment Fund Co Ltd, said that although the country witnessed rising flow of money into the chip design segment over the past decade, more efforts are needed in the fields of chip materials, equipment and manufacturing.
"Chip design has a lower technological threshold and quick investment returns. But chip materials, equipment and manufacturing are where China lags behind compared with developed countries including the US," Ding said.
Wei Shaojun, professor from the Institute of Microelectronics at Tsinghua University in Beijing, said that in the high-end chips segment in particular, the market share of domestic chips in computer systems, general electronic systems, communication equipment, storage devices, display and video systems, still remains small in the country.
"China is also expected to adjust the structure of its chip industry. Foreign countries have integrated device manufacturers, which integrate multiple steps from chip design, manufacturing, packaging, testing to sales," Wei said.
"With an integrated circle, costs are suppressed to the lowest level, which further lowers the price and maintains its market advantage," he said.