Medical insurance fund regulation to curb fraud
By WANG XIAOYU | China Daily | Updated: 2021-02-22 07:11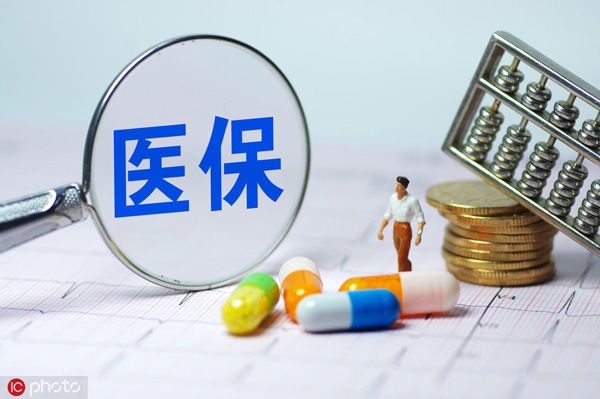 China's first special regulation on the use of medical insurance funds deals out stiff punishment for fraud in order to discourage cheating and safeguard the security of insurance funds, officials said on Saturday.
The regulation on the supervision and management of medical insurance funds use was unveiled on Jan 15 in a State Council decree signed by Premier Li Keqiang. The full text was released to the public on Friday and will take effect on May 1.
The regulation mandates that medical institutions and pharmacies that engage in fraud will be fined two to five times the amount of money involved and their licenses to practice will be suspended or revoked.
Heads of institutes who commit illegal acts that result in considerable fund losses or that have a negative social impact will be barred from the industry for five years.
Individual violators will be fined on the same scale as institutes and settlement of their personal medical insurance claims will be suspended for three to 12 months, according to the document.
"The regulation clarifies the legal responsibilities of all parties involved in the use of funds and strengthens penalties for illegal acts so that violators will pay a heavier price," Wang Zhenjiang, a Ministry of Justice official in charge of legislative affairs, said at a State Council Information Office news conference.
Fraudulent activities targeting medical insurance funds are prevalent in some areas, posing great challenges to effective oversight and management, said Shi Zihai, deputy director of the National Healthcare Security Administration.
Last year, more than half the 815,000 medical institutes and pharmacies that were inspected were found to have improperly or illegally used insurance funds. Over 22.3 billion yuan ($3.4 billion) was recovered as a result, he said.
According to the Ministry of Public Security, nearly 1,400 cases of medical insurance fraud were investigated last year, leading to the arrest of 1,082 suspects and the recovery of over 400 million yuan in illegally disbursed funds.
"Medical insurance funds are designated to serve the public's medical needs and provide lifesaving money on some occasions. The funds' security plays a crucial role in protecting the rights of the public and fostering the healthy development of the medical insurance system," Shi said.
By handing out heavier penalties for illegal activities, he said, the new regulation will have a strong deterrent effect.
Regarding medical insurance funds' ability to provide free COVID-19 vaccinations nationwide, Shi said a surplus from the national insurance funds is sufficient to foot the bill without disrupting regular medical services.
"There is a surplus of over 3 trillion yuan in medical funds at the moment. The funds are overall sufficient and functioning smoothly," he said.