Explorer of the void
By Deng Zhangyu | China Daily | Updated: 2021-04-08 08:14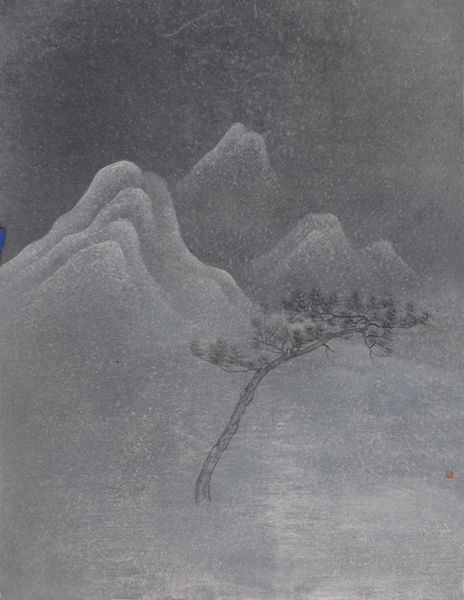 "If life is planned and scheduled, it's boring. The most interesting thing in life is that it's unpredictable. So are my paintings," the artist tells China Daily.
It's often suggested that, in Chinese ink painting, one should have the picture in mind before using the brush to paint. However, Zhu's way of painting eschews such tradition-he has no idea where his brush will take his hand when putting it to rice paper. He leaves it to intuition, fate and a sense that it will be all right on the night.
This approach may be attributed to his early experiences.
When Zhu went to the Nanjing University of the Arts in Jiangsu province at the age of 24, he had little knowledge of Chinese ink painting. Before going to college, he had been a worker in a chemical factory for six years. His only art experience, and to describe it that way involves a great deal of exaggeration, was regularly painting a blackboard in the factory.
To be a good ink painter, one normally starts to hone their skills as a child, read plenty of books, study the work of old masters and learn by copying their style.
Zhu says his family couldn't support his ink painting dream when he was a small boy. He also had no access to examine the works of the masters. After he went to college, he selected a group of Chinese ink masters to study and developed his own style gradually.