Explorer of the void
By Deng Zhangyu | China Daily | Updated: 2021-04-08 08:14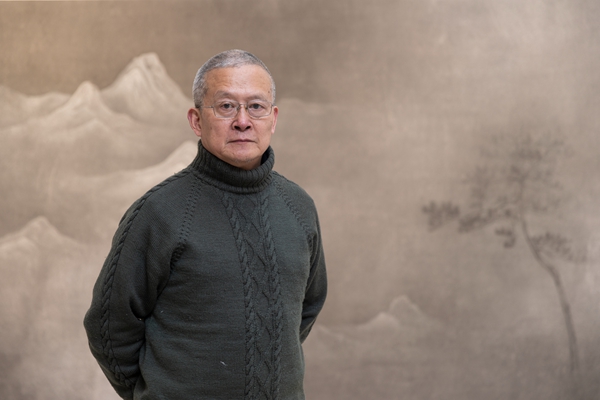 The artist goes to his studio in a suburb in Nantong, Jiangsu province, almost every day, to practice with ink. His work demands that most precious commodity: time.
Nor is his work a smooth line of progression. Adjustments are carried out regularly. A sudden emotion or idea coming to his mind will demand immediate attention and a new approach to the painting.
Chen Xiaoxin, an art critic and an old friend of Zhu, says he's one of the few ink painters who paints just for the act itself, rather than for fame and wealth.
"He's a man of few words, lives far away from the social centers and immerses himself in his own world of art," Chen says.
In many of Zhu's works, there is a single tree surrounded by the nothingness he created. This tree often intrigues viewers and they offer their interpretations. For instance, they see the tree as a sign of loneliness or a symbol to represent the artist's personality.
Zhu says there's no special meaning for the tree in the "nothingness".If he feels there should be a tree, he will follow his instincts and paint one. And what kind of tree? It can be a pine tree or a dawn redwood, both of which are a usual sight in the city in which he lives.
"I never make a plan about my life, just like I never know what my next piece will look like," he says, adding that uncertainties in life bring about creativity.