France's Remy Cointreau bullish on China market
By ZHU WENQIAN | China Daily | Updated: 2021-04-09 09:50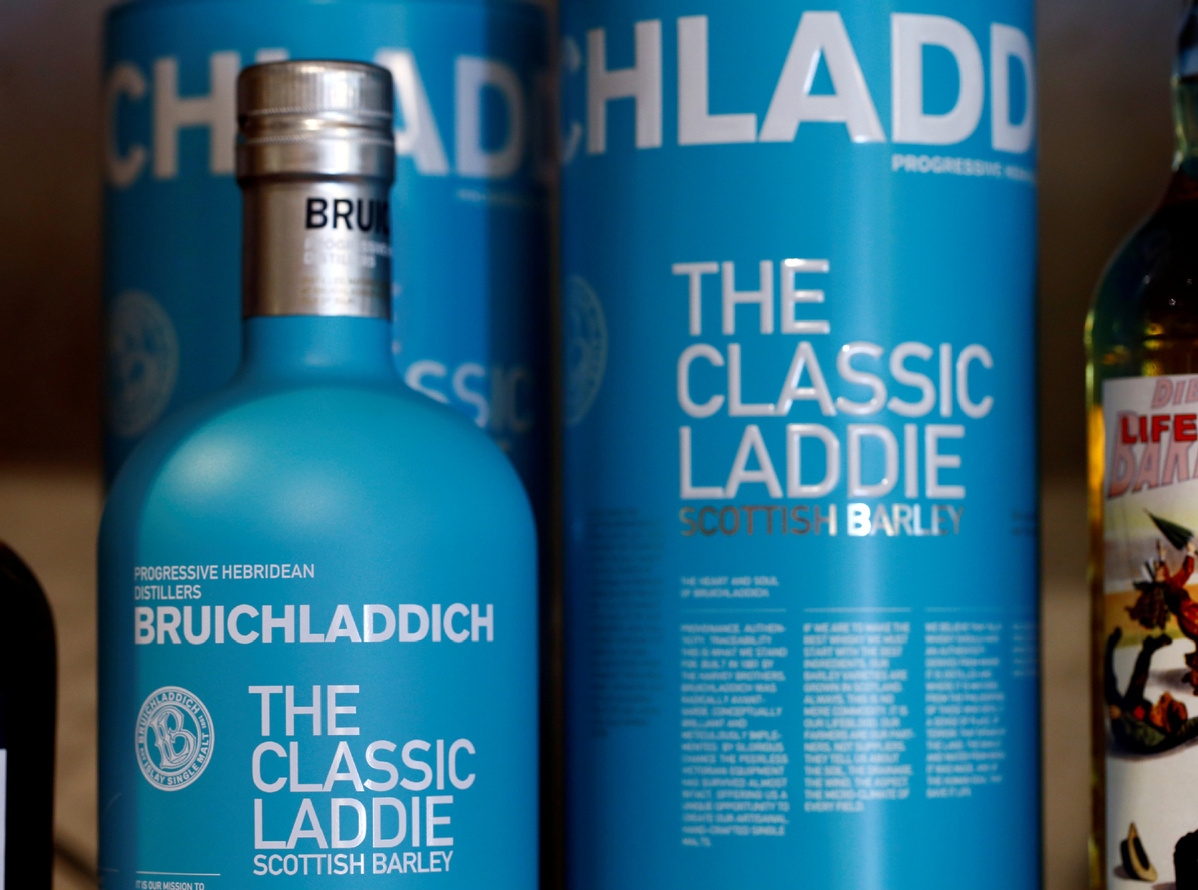 French spirits group Remy Cointreau said it is accelerating efforts to cash in on increasing demand in China, its fastest-growing market. Sales in China now exceed levels seen before the COVID-19 pandemic, and the annual performance this year is expected to surpass that of last year, it said.
The company plans to increase investment in Hainan province as it is bullish on booming growth opportunities related to the offshore duty-free and travel markets on the tropical island.
Starting July 1, Hainan island, which aims to become a global free trade port, increased its annual offshore tax-free shopping quota from 30,000 yuan ($4,570) to 100,000 yuan per person. The range of duty-free goods has also expanded from 38 categories to 45, while the previous tax-free limit of 8,000 yuan for a single product has been lifted.
Imported spirits became a new category that can be sold among a range of duty-free goods in Hainan. After receiving the corresponding license, Remy Cointreau said it has seen healthy sales growth of its products on the island.
"With stagnant international travel, Hainan has become an increasingly important market for us. We focus on both the duty-free and non-duty-free markets in Hainan. Besides duty-free malls, we will increase the supply of our spirits at restaurants, bars and clubs in Hainan to present products during travelers' stays," said Nicolas Beckers, CEO of Remy Cointreau in China.
"Hainan has been something new for us. It is now managed by a Chinese team that is dedicated to the local market. We will also attend the first China International Consumer Products Expo that is scheduled to be held in Haikou in May," he said.
Meanwhile, in late January, French wine and spirits group Pernod Ricard opened a boutique shop at the duty-free shopping mall in Sanya, Hainan, to seize emerging business opportunities.
Currently, China counts among the Paris-based Remy Cointreau's top five markets in terms of revenue. Sales during the Spring Festival holiday this year provided a big boost to the company's performance.
Demand from an increasingly urbanized and high-income Chinese population and their evolving tastes are boosting spending on imported spirits.
"Chinese consumers are increasingly looking for quality products, high-end services, and some limited editions tailored for the China market. The trend has become more prominent since the pandemic," Beckers said.
The liquor retailer, with its portfolio of products including cognac, whiskey and champagne, said it would invest more in e-commerce businesses in China. It plans to seek potential partnerships with Chinese online group discounter Pinduoduo and Chinese video site Bilibili, in addition to its current cooperation with major e-commerce platforms Tmall and JD.
Its online stores offer various brands and categories with limited editions, as well as some small-sized bottled products, as the distiller bets on China's rapidly growing e-commerce market.
Remy Cointreau said it has products with a wide range of price levels, and it can tailor specific products based on the demand of different e-commerce platforms. In addition, it plans to conduct more livestreaming sessions, and would like to cooperate with some mini programs on social networking platform WeChat.
"E-commerce has always been the strategy for us in China, and the online shopping market has developed even faster since the pandemic. The proportions of e-commerce shopping are smaller in overseas markets," Beckers said.
"We would like to invite more KOLs (key opinion leaders) and renowned bloggers to recommend our products, and provide offline opportunities for customers to experience the products and know the stories behind them," he said.
Remy Cointreau said imported spirits account for a small proportion of the alcohol market in China, and its market share is much smaller than Chinese white liquor baijiu. Still, the company is highly confident that the proportion will rise as many consumers have fostered new drinking habits.
Ryan Christianson, owner of Xanthos Wines, a winery in Napa Valley, California, said: "Imported spirits are becoming increasingly popular in China. The biggest demographic worth paying attention to is millennials," Christianson said.
"Chinese consumers have become much more sophisticated and adventurous about their preferences, and they are looking for more styles from different regions and different flavor profiles," he said.