Rise in mortgage rates expected to tame prices
By WANG YING in Shanghai | China Daily | Updated: 2021-06-05 08:24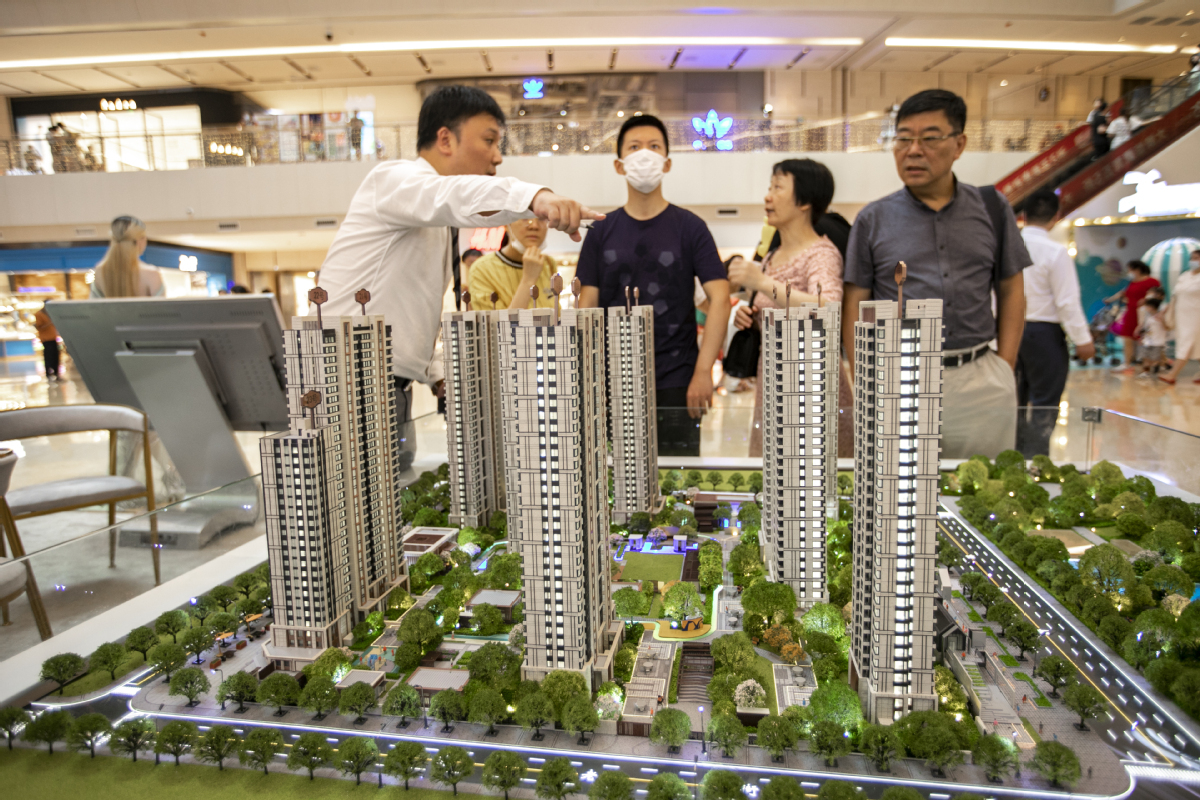 The rise in home mortgage rates will adequately tame soaring property prices and lower risks, but local policymakers should be aware of protecting first-time buyers, according to experts.
A report by Beike Research Institute revealed that mainstream home mortgage rates saw a 6 basis points increase for first-time and second-time homebuyers across the nation's 72 cities, reaching 5.47 percent and 5.73 percent respectively.
Up to 26 cities monitored by the institute raised first-time home mortgage rates in May, and 23 cities marked up rates for a second home purchase.
The five-year prime rate, on which many lenders base their mortgage rates, remained unchanged from the previous reading of 4.65 percent.
Home mortgage rates have reversed the downward trend since November, approaching levels of March and April 2020, the report said.
The four largest banks in Guangzhou, Guangdong province, adjusted mortgage rates in May, with the lowest rate 5.4 percent for first-time buyers and 5.6 percent for those already having one property.
"This is the third time so far this year that the four big banks in Guangzhou have increased their mortgage rates, and other commercial banks just followed suit," a property agent at Huangpu district of Guangzhou was quoted as saying by Xinhua News Agency.
In Shenzhen, Guangdong, the city's mortgage rate for first-time homebuyers hit 5.1 percent, while it rose to 5.6 percent for second-home buyers.
Homebuyers are also facing tighter credit lines and longer waiting periods for getting loans, which are the byproducts of the rate increase. As a result, cities announcing bigger increases in mortgage rates saw their pre-owned home transaction volume slip in the past month, said Xu Xiaole, chief market analyst with Beike Research Institute.
Yan Yuejin, director of Shanghai-based E-house China Research and Development Institution, sensed a distracting difference between the recent mortgage rates and those of last year.
"Commercial banks this year are becoming more proactive in ensuring houses are for living in instead of for speculation. They are adopting measures to stabilize the housing market," said Yan.
Experts expect mortgage rates will continue to rise.
Chen Sheng, president of the China Real Estate Data Academy, suggested launching a points-based system to prioritize homebuyers in urgent need of homes for living.
"Some might argue that the rise of overall interest rates might increase the cost of home buying," said Chen. "But I think differently, as there will be discounts offered for first-time homebuyers, which we always do."
Loans to China's property sector increased at a slower pace in the first quarter of the year as the country maintained strict rules for home purchases, according to the People's Bank of China. China's outstanding individual mortgage lending grew 14.5 percent year-on-year to 35.7 trillion yuan ($5.1 trillion) by the end of March.