A turn up for the books
By Cheng Yuezhu | China Daily | Updated: 2021-07-22 08:35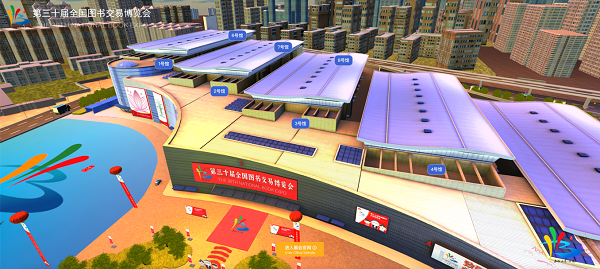 By simply clicking on the expo's official website, users will be presented with a link to the VR venue, which shows an animated version of the overall exhibition center.
All eight exhibition halls, each with a different theme, are listed, and users can choose where they wish to "walk around" and browse the booths in detail.
Publishers' names are displayed on the virtual booths, which also provide information about the company and the books that it showcased at this year's expo.
"This year is the first time we have added this online VR venue feature. This is, in fact, a response to the COVID-19 outbreak, which has raised the bar for expo organizers," says Yang Yang, head of the online expo team.
Yang says that the team started building the online venue in May, requesting each of the publishing houses to provide the layout of their booths and the books they intended to present at the expo.
Because many of the smaller publishers did not have the funds or technology to create their own VR booths, the team shot immersive 360-degree videos throughout the exhibition center after the installation was completed.
The online expo also features an official website and a WeChat account, where users can browse, preview and purchase more than 5,800 types of books from over 430 publishing houses around the country.
The website also details the diverse range of events that took place during the expo, and major events are available for online viewing.
This year's expo set records in terms of size and quantity.
With a main venue in Jinan's Shandong International Convention and Exhibition Center and two subvenues in Yantai and Tai'an, the expo covered a total area of 100,000 square meters and exhibited over 400,000 products, from publications to cultural merchandise.