A turn up for the books
By Cheng Yuezhu | China Daily | Updated: 2021-07-22 08:35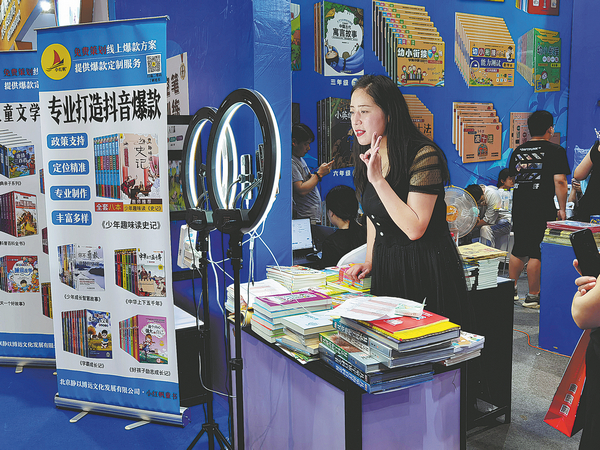 Hosted jointly by the National Press and Publication Administration, Shandong provincial government and Jinan municipal government, this year's expo pays homage to the centenary of the founding of the Communist Party of China with an exhibition of publications and book launches themed around the history of the CPC.
It also featured more than 600 events including a readers' conference, an annual award ceremony for the "top 10 readers", panel discussions with literary experts, and a reading festival for children.
Admission was free to all exhibition halls and events, and up to 5 million yuan of book vouchers were also available for visitors to take advantage of.
Shandong Xinhua Bookstore Group developed a platform for this year's expo, which not only allowed the visitors to claim the vouchers and pay for their books, but enabled the publishing companies to track their inventory and sales volume in real time.
"This platform has saved a lot of manpower and resources for this year's expo, and ensured a good experience for both the visitors and the exhibitors," says Ma Xuejun, general manager of the Jinan branch of the group.
According to the expo's official statistics, this year's event posted a record high in terms of book sales. During the five days, the expo registered more than 600,000 visitors, generated a retail revenue of over 26 million yuan from in-person sales, and around 150 million yuan in revenue from livestreaming activities.