China-ASEAN cooperation to intensify
By LIU ZHIHUA,ZHONG NAN in Beijing, and SHI RUIPENG in Nanning | CHINA DAILY | Updated: 2021-09-13 07:17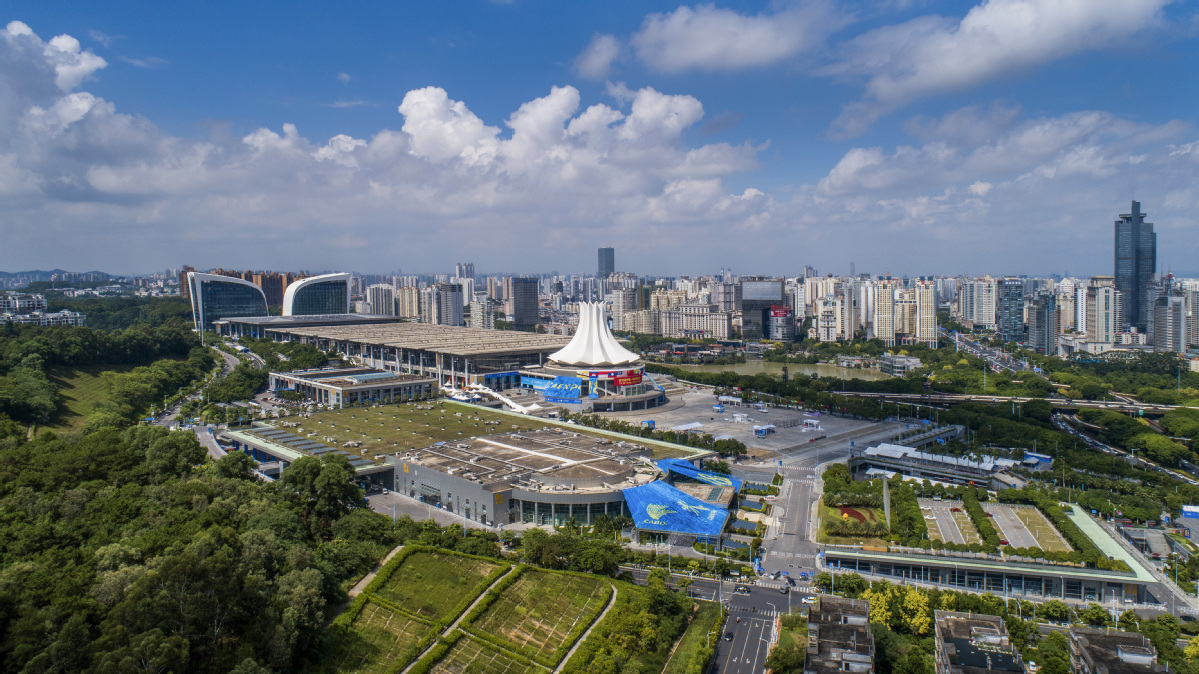 China and the Association of Southeast Asian Nations are well poised for more intense trade and economic cooperation, which will inject growth impetus into regional and world economic recovery and bolster free trade and multilateralism, said experts and business leaders on Sunday.
Their comments came as the 18th China-ASEAN Expo and China-ASEAN Business and Investment Summit attracted wide participation of businesses from not only ASEAN member countries, but also about 30 Belt and Road Initiative economies, including Poland, Russia, France and Spain.
The event, which began on Friday in Nanning, the capital of the Guangxi Zhuang autonomous region, concludes on Monday.
"The continuously strengthening China-ASEAN economic and trade relations will further unlock the growth potential of the region to inject new impetus into the staggering world economy while upholding multilateralism and free trade," said Tu Xinquan, dean of the China Institute for WTO Studies at the University of International Business and Economics in Beijing.
Such cooperation is based on institutional arrangements such as bilateral and multilateral free trade agreements that reflect the two sides' faith in free trade and multilateralism, he said, adding that the world has witnessed fruitful achievements in the two sides' economic and trade cooperation over the past decades.
China and ASEAN became each other's largest trading partners last year, and their bilateral trade in the first eight months of this year surged 33.3 percent year-on-year to $553.92 billion, accounting for 14.5 percent of China's total foreign trade during the period, according to Chinese customs data.
Zhou Mi, a senior researcher at the Chinese Academy of International Trade and Economic Cooperation in Beijing, said, "As the world is still faced with the pandemic, it is important for countries to cooperate, jointly deal with the crisis and seek common development pathways, rather than trapping themselves in protectionism and isolation."
According to Zhang Jianping, director-general of the academy's China Center for Regional Economic Cooperation, economic and trade cooperation between China and ASEAN has been constantly evolving to achieve higher-level facilitation and liberalization of trade and investment, and their bilateral trade and investment will hit new highs.
The Regional Comprehensive Economic Partnership, signed late last year by 15 countries including China and all 10 members of ASEAN, is also a massive move for regional economic integration and multilateralism that will accelerate the free flow of production factors in the area to shore up world trade and investment, according to Tu of UIBE.
The RCEP adopts a negative-list approach in more investment sectors and aims to realize zero tariffs for over 90 percent of goods. A negative list refers to special administrative measures for the access of foreign investment in certain industries or areas.
In addition, according to the common rule of origin established by the agreement, only 40 percent regional content is required for goods to be considered of RCEP origin, much lower than the threshold for other free trade agreements.
Feng Jianfeng, chairman of OSell, a major Chinese cross-border e-commerce platform, said China's closer trade ties with ASEAN will support the growth of interregional trade and cross-border e-commerce and related industries and will create a more stable and open investment environment for global companies investing in the region.
The Chongqing-based company, supported by sales and service networks with a large number of local employees in Indonesia, Vietnam and Malaysia, plans to build more overseas warehouses and service centers in order to increase market channels and suppliers in more ASEAN countries to enhance its market presence.