As trials continue, an ecosystem of hardware and software evolves around the e-CNY
By CHEN JIA | China Daily | Updated: 2021-09-13 07:52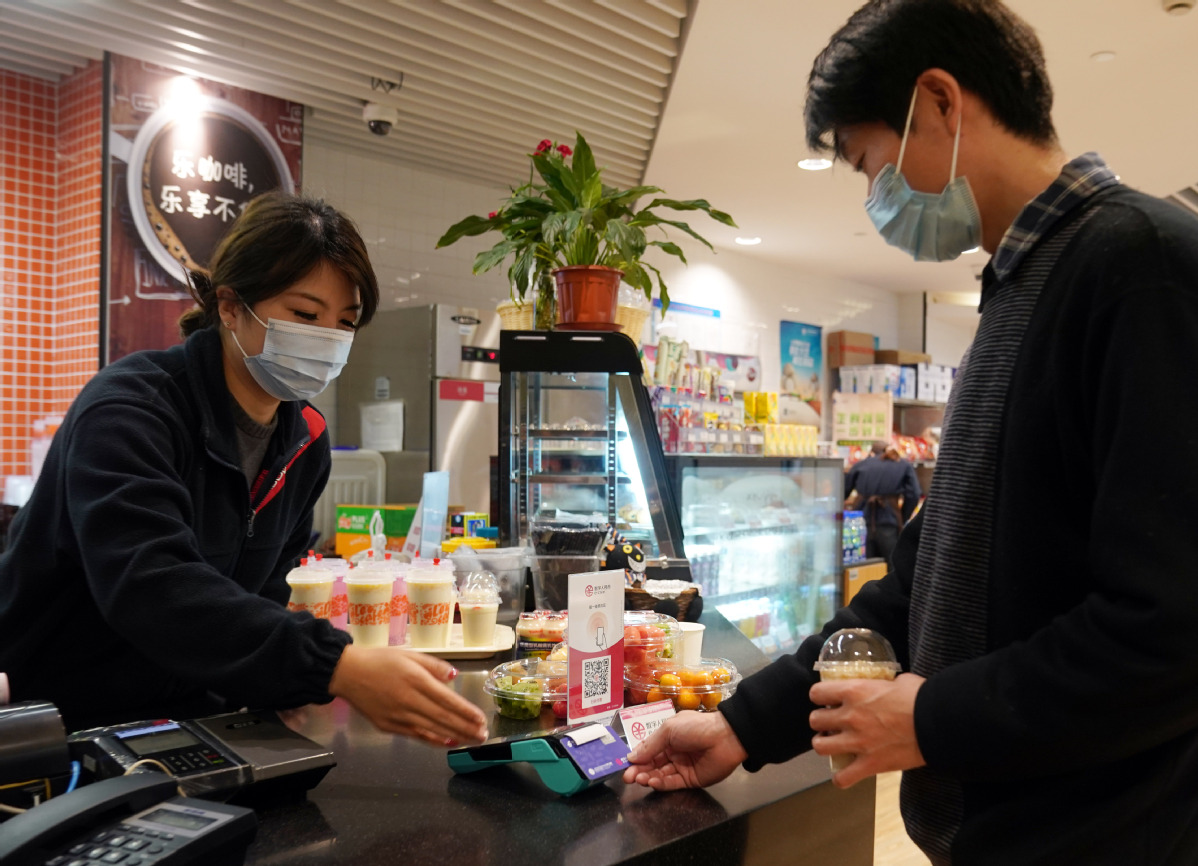 Julong also developed systems for exchanging the e-CNY for paper banknotes, coins and foreign currencies. The various types of e-CNY equipment could satisfy clients in different payment scenarios, said Liu.
In a white paper issued by the PBOC in July, the structure of the e-CNY's operational system was introduced to the public for the first time.
In the system, the central bank lies at the center, or "tier one", and it is the only institution that is authorized by the State to issue the e-CNY.Commercial banks and other authorized commercial institutions are in "tier two", authorized to offer e-CNY exchange and payment services to the public.
Julong's hardware wallets and some e-CNY processing machines have been used in some e-CNY pilot cities. "We are cooperating closely with some State-owned commercial banks and jointly developing a platform, which is called the tier-2.5 platform, for processing regional exchanges between the e-CNY and cash," Liu told China Daily.
That platform can integrate various applications designed by different commercial banks, which would promote commercial banks to quickly develop sharing platforms for different application scenarios of the e-CNY, Liu said.
The PBOC's white paper stated the e-CNY hardware wallets can perform the functions of the e-CNY based on technologies like security chips, and will rely on integrated circuit cards, mobile phones, wearable devices and equipment of the internet of things to provide services to users.
The digital RMB enables "dual offline" transfer, it said, through near-field communication or NFC technology that does not need internet access.
The hardware wallet, which is based on a smart visual card, can benefit groups of people who may not be good at using mobile phones, like the elderly and residents of remote areas who cannot receive convenient financial services. As the hardware wallet supports offline payments, it can bridge the "digital gap" and allow more people to use the e-CNY, said experts.
According to Fan Yifei, deputy governor of the PBOC, China's six largest State-owned commercial banks have all joined the e-CNY trials so far. So have two private online banks-Tencent-backed WeBank and Alibaba-supported MYbank. China Merchants Bank has been approved recently to start e-CNY testing.
Although e-CNY testing continues and monetary authorities have not yet set the final launch date, enterprises in the e-CNY ecosystem are proactively exploring business relations with banks, not only the largest ones but joint-stock commercial banks and city and rural commercial banks.
A research team led by Michael Taylor, a managing director and chief credit officer of Moody's Investors Service, said in a report that if the e-CNY's adoption is widespread, it will have the potential to shake up the country's e-payments industry, possibly leading to a redistribution of market share between banks and technology companies.
In China, the significant market share of technology companies in e-payments has had spillover effects on banks as the e-payments industry expanded rapidly over the past decade.
For commercial banks, the e-CNY will likely support growth of their customer bases in the e-payments industry by leveraging existing banking infrastructure, the report said. "It is likely to reinforce banks' role in the payment system," although they are lagging behind technology companies in fintech infrastructure and innovation.
But the e-CNY may reduce financial consumers' dependence on commercial banks, as they can more freely choose financial services and financial institutions, said Li Lihui, former president of Bank of China and head of the blockchain research working group at the National Internet Finance Association of China.
Technically, the e-CNY can be transferred offline and without opening bank accounts, and linkage with bank accounts is not necessary to open e-CNY wallets for a limited number of transactions.
The competition will be fiercer between banks and nonbank service providers in the future, said Li. "Financial institutions, which used to rely on large-scale operations to obtain the advantages of lower costs and customer acquisition ability, will largely depend on the ability of digital technology innovation and application."