Cities ponder business life after COVID
Share - WeChat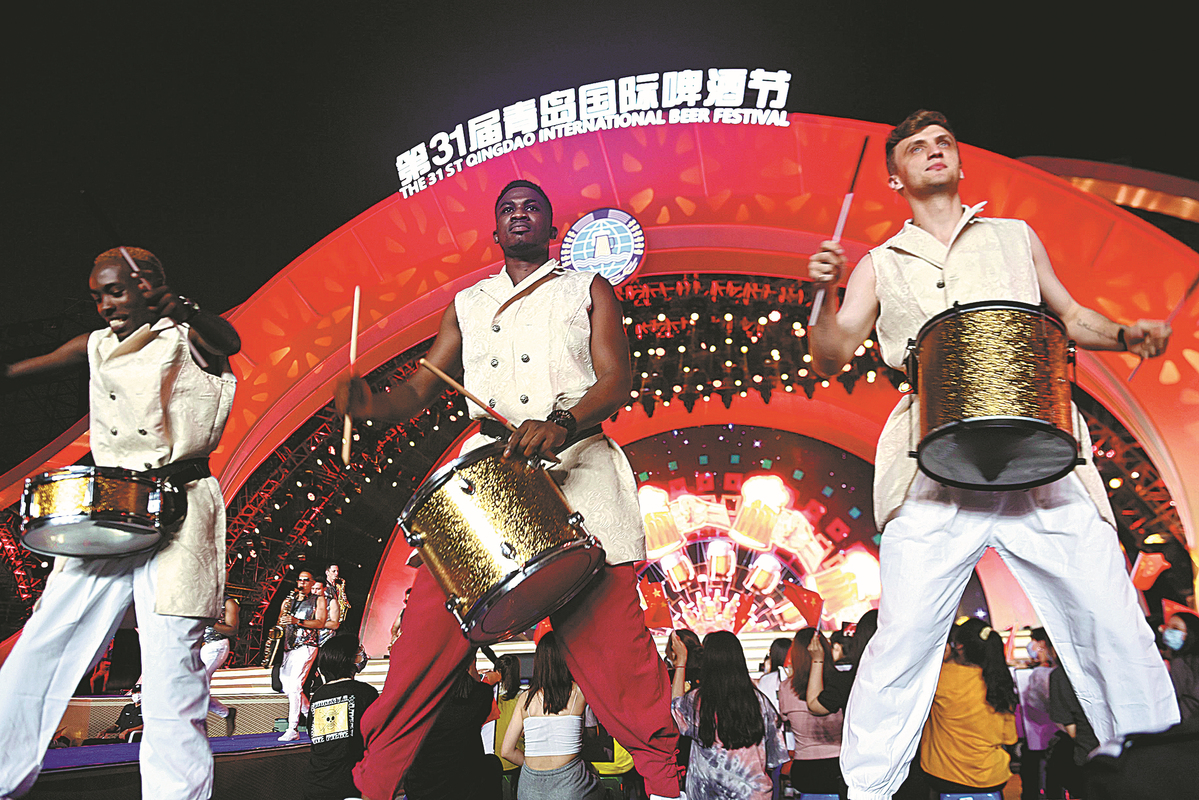 Analysts say some aspects of cities and metropolitan areas will be reshaped, depending on how long the pandemic lasts.
In Australia's state capitals, workers have been leaving offices in record numbers during the pandemic, according to the Australian Bureau of Statistics.
Most jobs are easily transportable, and with many people now working from home, research has found that productivity has increased.
Michael McGauran, partner at PwC Strategy based in Singapore, said the likelihood of cities and business around the world returning to normal after the pandemic is "virtually zero".
"This old model of the way we commute-for example, of herding into the CBD and then herding back out of the CBD, our working hours, our headquarters-we think all that's going to change," he told the April issue of INTHEBLACK magazine.
McGauran said many companies will reduce their CBD presence, with their headquarters likely reserved for the most crucial face-to-face interactions. Employees will be allowed to work from home at other times.
"Senior leadership will still need to meet in-person for large events or meetings. A bank merging with another bank will not be discussed over Zoom," he said, pointing out that central workplaces are important for career development, especially for younger employees and for social connections.
In April, HSBC said in a report titled "Future cities: the changing shape of urbanization" that cities will face a different future after the pandemic, which has given people a greater appreciation of space and quality of life.
The report added that operating remotely has changed the "allure" of cities as places of work, bringing new challenges for transportation, use of buildings and urban design.
The authors of the report, HSBC economist James Pomeroy and Stephen Bramley-Jackson, HSBC global head of real estate research, said they did not think urbanization trends were heading permanently into reverse.
"In much of the emerging world, cities are still going to be a draw-for jobs, for amenities and for a better quality of life," they said.
"At least while only a fraction of jobs is in professional services or other remote-friendly roles, and computer and internet access isn't as widespread, urbanization rates should continue to creep up from very low levels today.
"In the developed world, the change may be subtler than many have made it out to be. While the draw of living close to an office may be lower for many people than it was back in 2019, the likelihood is that the pandemic accelerates the growth of suburban areas, towns and smaller cities.
"People like being near things. This means that while urbanization in terms of megacities may pause, a different kind of urbanization is taking place, bringing new challenges for these areas and the big cities that may have lost some of their draw."