Canal's many charms on show
By Cang Wei | China Daily Global | Updated: 2021-09-24 08:43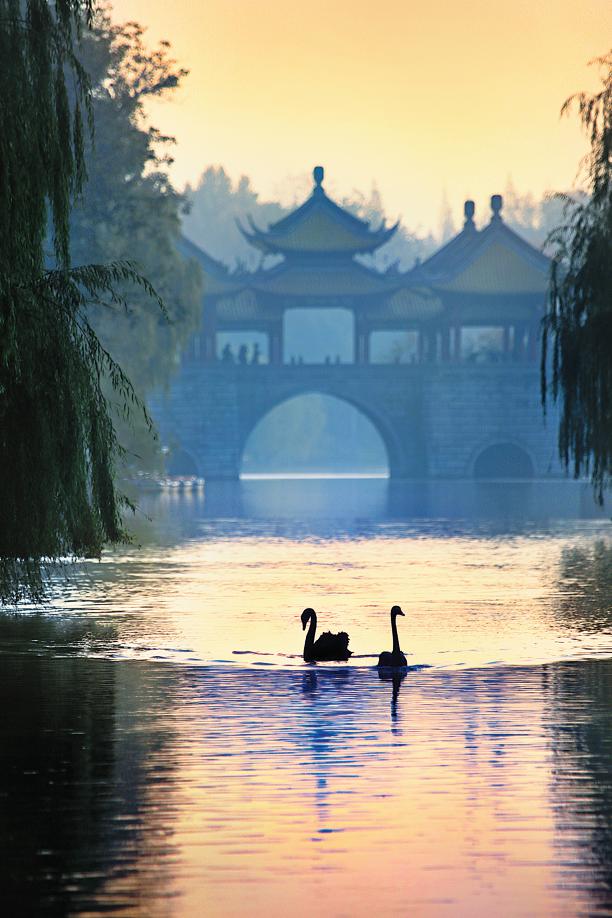 Occupying an area of 3,865 square meters, the exhibition is located at Hall E3 of the Suzhou International Expo Center. More than 30 countries with connections to the ancient Silk Road are participating in the exhibition.
The countries have decorated their exhibition zones using the colors of their respective national flags and the characteristics of their famous architecture, clearly demonstrating their unique cultures and local customs.
On Wednesday afternoon, a meeting to promote the cultural tourism themed "the water charm of Jiangsu" was held at Suzhou Tantai Lake Hotel.
More than 60 consuls general in Shanghai, representatives of overseas offices in China and foreign friends from several countries, such as Italy, Spain and the Netherlands, attended the meeting to promote canal tourism.
The expo will be held in Suzhou until Saturday. The first Grand Canal Culture and Tourism Expo was held in Yangzhou in 2019, while the second was held in Wuxi and Huai'an in 2020.