Students' mental health safeguarded
By Zou Shuo | China Daily | Updated: 2021-10-25 09:31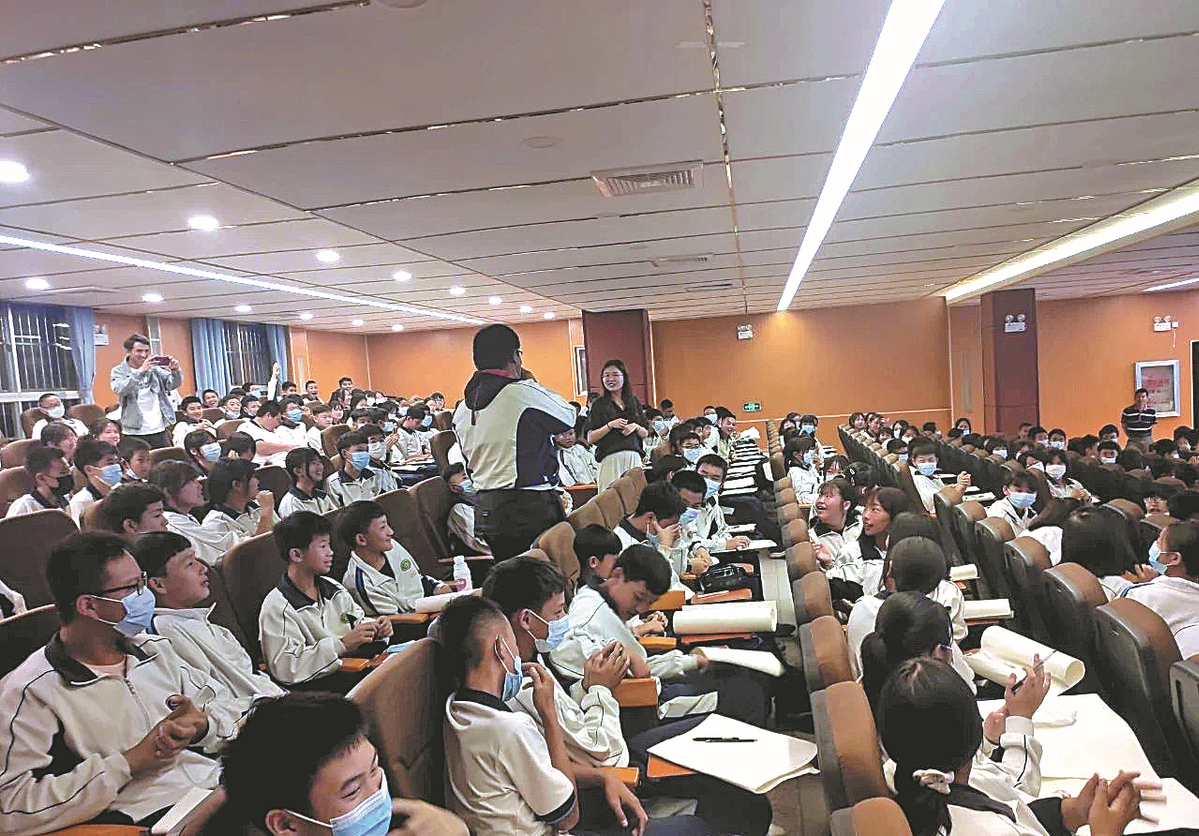 Offering support
The aim of psychology teachers and on-campus counseling centers is to let students know that there are people and a place at school that will understand their problems and offer support, she said.
Fang said her school is the only one in the county that has full-time psychology teachers, but as it only has two, it is difficult to attend to the needs of all the students.
As the education system is still tilted toward academic achievement, relevant authorities and school administrators only pay attention to psychological health education when tragedies occur, while they often ignore the problem again when tragedies become distant memories, she added.
Sun said many psychology teachers have transferred to other jobs because opportunities for promotion are rare in their field.
"We often feel marginalized as there are not many of us at the school, and we may be called upon to perform administrative duties," she said.
Wang Wenda, a psychology lecturer at Ningxia University in Yinchuan, capital of the Ningxia Hui autonomous region, said schools rarely hire adequate numbers of psychology teachers, and the funding for such education remains low.
Even at universities and schools equipped with on-campus psychology centers, the resources allocated are insufficient, and often the centers lack the authority to make a real difference, he said.
Because off-campus psychological counseling is expensive and scarce, it is imperative that students can seek help at school, Wang said.
He added that mental health should be prevention oriented, and there should be more training to help academic teachers identify students with mental health problems so they can be offered timely help.