Chinese professor repels robber with kung fu
chinadaily.com.cn | Updated: 2021-11-09 17:54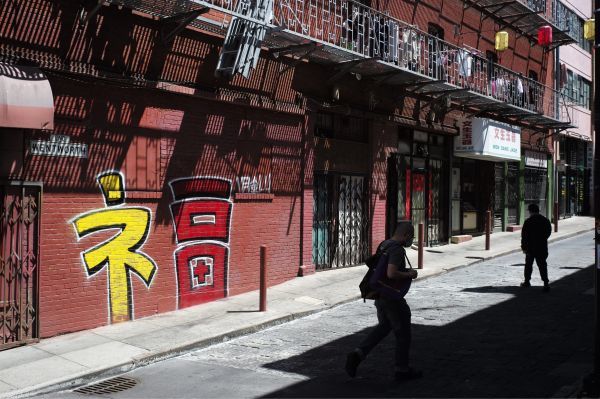 A Chinese professor in Los Angeles repelled an armed robbery attempt by using martial arts last week, Southern Metropolis Daily reported on Tuesday.
Zhou Pigai, a professor at the School of Public Administration of Xiangtan University in Central China's Hunan province, has found temporary residence after the incident with help from local overseas Chinese organizations, a representative from Zhou's university said on Monday.
"He is safe and his mood is relatively calm," the representative added.
The LA Police Department has already filed a case for investigation.
Zhou arrived in Los Angeles to participate in an academic visiting program at the University of Southern California on Oct 31.
The next day, while Zhou was looking for a place to stay in Chinatown, a neighborhood in downtown LA, a robber wearing a black mask got out of a truck parked near him and held him at gunpoint in an alleyway.
Zhou, with experience in martial arts, reflexively disarmed the robber, knocking both himself and the robber down with a kick.
After Zhou got up and retreated to a nearby road, the robber pursued him, holding him at gunpoint a second time while Zhou was checking his facial injuries with his phone.
Zhou handed over his luggage out of caution, but found the opportunity to strike again when the robber approached to take his backpack.
The robber, struck and disarmed a second time, turned and ran with Zhou's case toward the truck that had followed them out of the alleyway.
Not knowing whether the robber had armed accomplices inside the truck, Zhou decided not to attempt to catch the robber himself.
After receiving help from several good Samaritans at a nearby Chinese market, including a witness who noted the truck's license number, Zhou met with the community liaison officer for the LA Chinatown Business Improvement District, and together they filed a police report.
An investigative report from the LAPD revealed Zhou has lost an estimated $3,130 of personal belongings.
Later, Zhou re-enacted the incident and recorded it with the help of locals.
The footage, originally intended for police investigation and public safety education for the community, was later shared online and trended on social media.
Despite the popularity, Zhou said in interviews his actions should not be advocated due to the potential risk involved, adding his initial response was more of a reflex than a well-thought-out move.
However, he also said he did not panic at the time of the incident and one should not be too quick to compromise or back down, as it would encourage perpetrators in the area to commit the same crime repeatedly.