Cars of the future await clearance for takeoff
Share - WeChat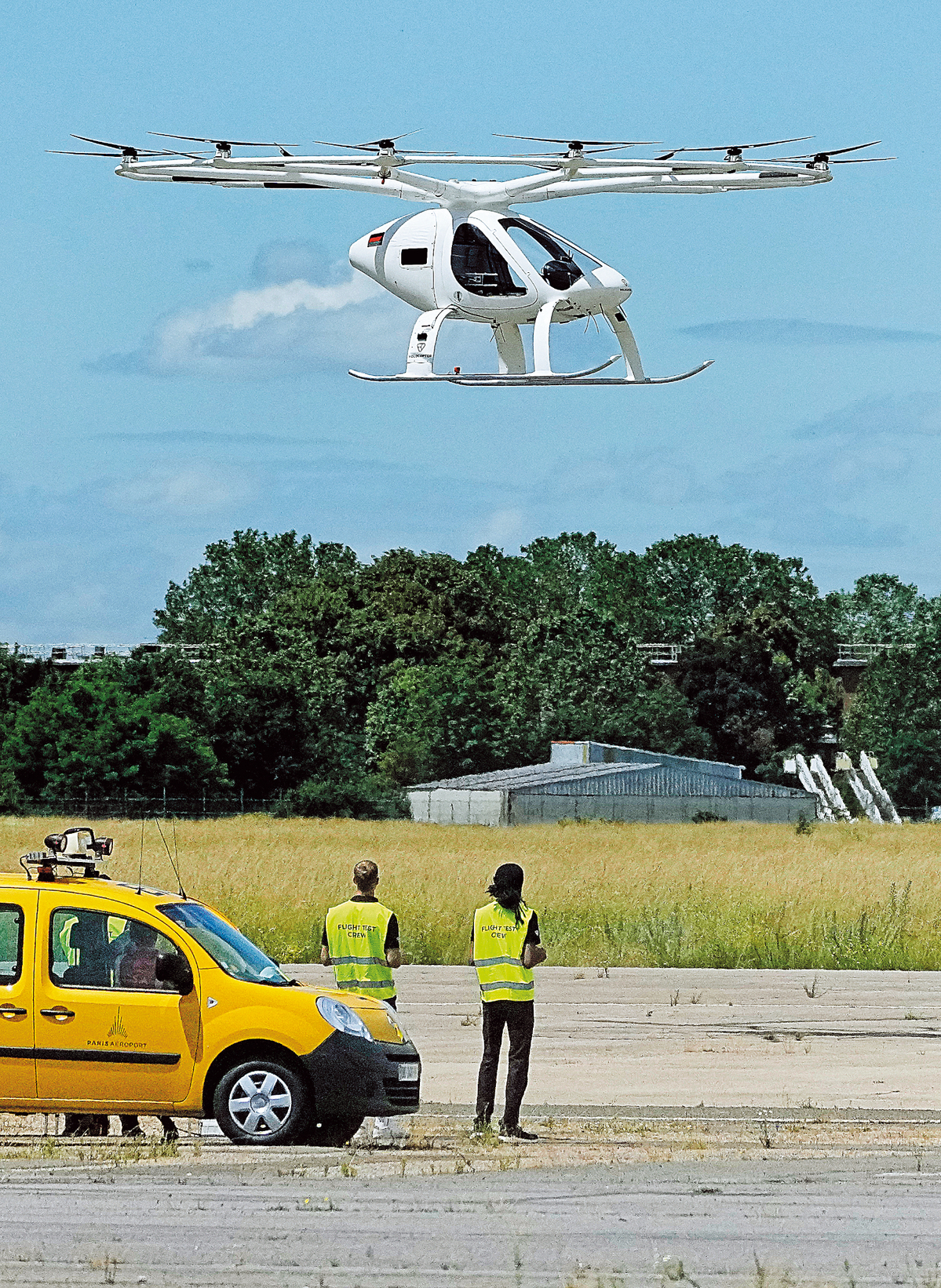 Concept unveiled
Meanwhile, in January, General Motors unveiled a flying concept at the Consumer Electronics Show in Las Vegas featuring a 90-kilowatt motor powering an ultra lightweight body with four pairs of rotors.
This autonomous single-passenger model will travel at speeds of up to 90 kph, the carmaker said.
However, the company added that flying taxi services will not be in commercial use until 2030, as the sector needs to overcome regulatory and technical hurdles.
Pamela Fletcher, vice-president of GM's global innovation team, told Reuters, "I think there's a long pathway here-2030 is probably a real commercial inflection point.
"It's a very nascent space. There's a lot of work to be done on the regulatory side, as well as the actual technology side."
To date, no eVTOLs have won type certificates, which show the aviation authorities' acceptance of an aircraft's design.
After this process, which may take years and millions of dollars to complete, other credentials will be required, such as airworthiness certificates, before the vehicles can take to the air.
Gary Gysin, CEO of flying car designer and producer Wisk, which is based in the US, said there is also a lack of regulations for the sector. "Globally, we're finding that many countries are still figuring out what eVTOLs and urban air mobility regulations look like," he said.
According to its website, the US Federal Aviation Administration is working on advanced air mobility and urban air mobility in its planning efforts. "Our work is organized around five areas of activity-aircraft, airspace, operations, infrastructure and community", it said.
Finance is another major hurdle for the sector. According to Gysin, it usually costs about $2 billion to bring a new aircraft to the market, including its certification.
The cost would be lower for flying cars, but it would still be a big sum-and then there is the infrastructure to consider.
The McKinsey report said the number of places where flying vehicles are allowed to land and take off will be an important factor for the size of the market.
If only a few such sites are available, flying car transportation could follow a pattern similar to that seen in the present-day helicopter market, where the number of potential destinations is limited.