Tibetan soccer has goal of success
By Zhang Lei | China Daily | Updated: 2021-12-18 09:46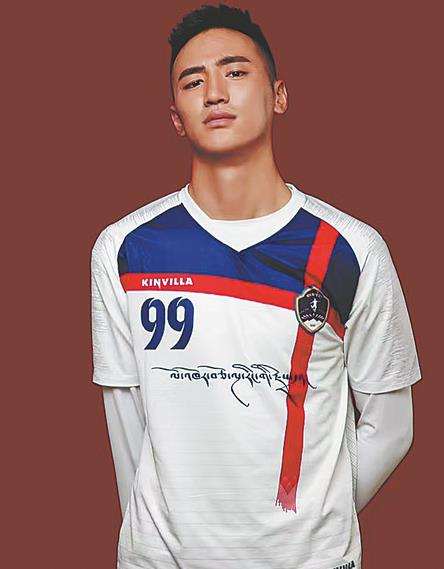 For Namlha and alike, soccer is a mixture of contradiction and art. It is no longer a pure entertainment sport, but blood that runs through the veins. For those who love the game, it can break through all restrictions. Soccer has all the imagination, energy and romance brought by competitive sport.
"Even in today's Qinghai-Tibet Plateau, although the air is thin, our love is not thin at all. The sport always runs through the heart of the plateau soccer lovers, and it is the spiritual sustenance of our life," he says.
For them, he adds, football is not just 22 players on the pitch. For everyone who likes football, it is a vast world full of unknown, free passion, and controversy.
"We hope that each subsequent post on our account will discuss different themes, and we hope to raise important and sharp questions from the perspective of Tibetan soccer. I hope this account can become a pioneer, and I hope it can resonate well, as its spirit and the advantage of football can help us tell a lot of human stories and become a true record of our time," he says.