AI player SenseTime makes impressive debut in HK
By MA SI in Beijing and ZENG XINLAN in Hong Kong | China Daily | Updated: 2021-12-31 07:20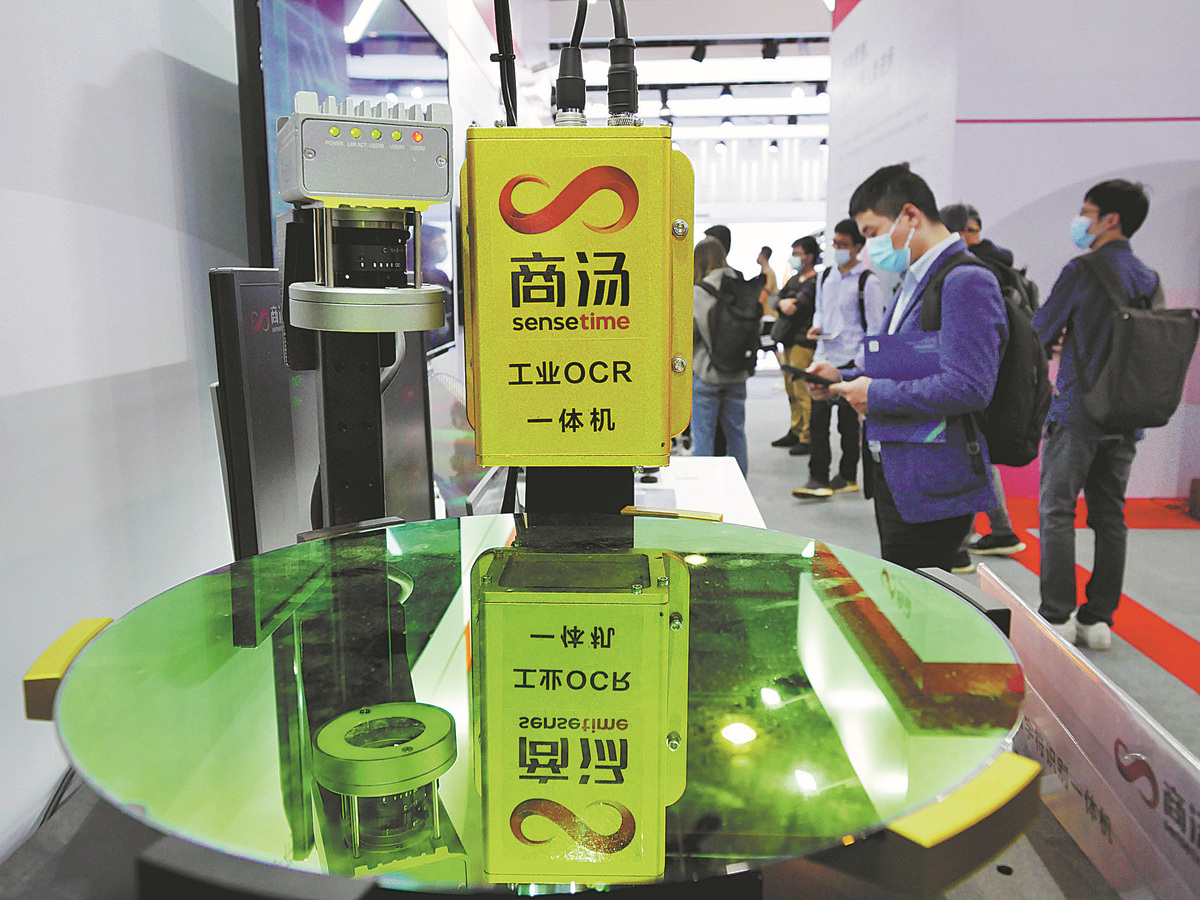 Shares of Chinese artificial intelligence pioneer SenseTime Group surged more than 7 percent on the Hong Kong stock exchange on Thursday, after raising HK$5.78 billion ($740 million) in an initial public offering.
The ascent came as investors shrugged off concerns about US sanctions, which had made the company delay its debut.
Its shares closed 7.3 percent higher at HK$4.13 from its IPO price of HK$3.85.
Xu Li, co-founder and CEO of SenseTime, said: "Every company will have its own challenges and objectives. For us, it's about getting back on the front foot as creators and pioneers. At SenseTime, we strive to achieve technological breakthroughs to bring AI to life, redefine how it's applied in our everyday lives and enhance the public perception of AI."
Founded in 2014, SenseTime is a global AI pioneer. Its business covers a wide range of areas including smart cities, smart lives and smart cars. It supports the production of AI models and software development in various fields through a unified AI infrastructure.
SenseTime has an 11 percent share of the computer vision software market in the country, making it the largest player in the industry, according to its IPO prospectus. The market size is expected to reach 101.7 billion yuan ($16 billion) in 2025 from 16.7 billion yuan now, or about 44 percent annual growth, it said.
Its prospectus showed that Sense-Time's revenue in the first half this year was 1.652 billion yuan while 2020 full-year revenue stood at 3.45 billion yuan.
Jiao Juan, an analyst at Essence Securities, said as an industry leader, SenseTime has the ability to win recognition from customers and investors.
It is not a smooth ride for the company's IPO journey. The US government imposed sanctions on SenseTime in early December, putting the company on a list of alleged Chinese military-industrial complex companies. The move forced a relaunch with an amended prospectus and the exclusion of US investors.
Pang Ming, head of macro and strategy research at China Renaissance Securities (Hong Kong), said: "SenseTime's solid performance on its debut day reflects the firm's clarification on risk factors largely eases investor concerns, and its IPO pricing is not demanding. We think sentiment and valuation will continue to drive Chinese equities."
Analysts said the competition in the AI sector is intensifying, with both tech heavyweights and startups eager to accelerate the commercialization of their AI technologies.