Cultural trip
By Cheng Yuezhu | China Daily | Updated: 2022-01-26 08:24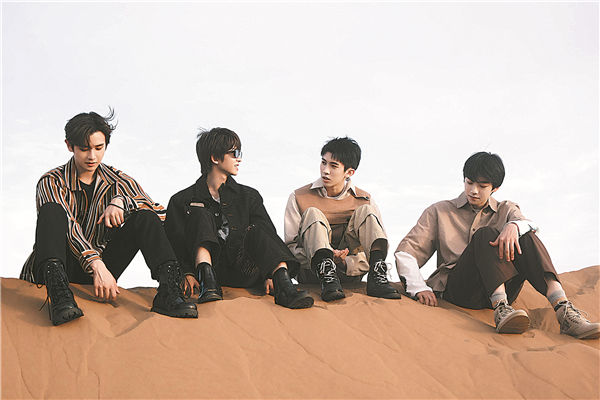 Under the instructions of another intangible cultural heritage inheritor Yangda Wude, the team also learned how to turn clay into niwawu, a regional vessel flute that gives out melodious notes.
"It is because of these practitioners who have a profound influence in the art forms that traditional culture can be passed down from generation to generation, from the past to the present. As young people of the new era, we should maintain a respect for traditional culture and an attention to the history of our nation," a member says.
The Chongqing trip was slightly more unconventional, with another team of three, comprising Hashizume Mika, Patrick Nattawat Finkler and Zhou Keyu, playing American football and going on a scavenger hunt for art materials. Led by visual artist known as Sac Zheng, the team went on an urban exploration in the southwestern city, on the way taking photographs and encountering abandoned objects that would once again realize their worth in the form of a rooftop contemporary art exhibition.
As the city has a niche group of American football enthusiasts, the team participated in a friendly match with local players. The cultural projects chosen for Chongqing helped to supplement the tradition with modern, in order to present a comprehensive image of Chinese culture.
"Apart from traditional culture, we wanted to portray modern China, including traditions that people follow in everyday life and contemporary culture rooted in today's China," says Zhu Wei, director of the program. "We also wanted to show the ebullience of Chinese cities, a sense of vibrancy, and the integration of traditional and modern culture."
According to the production crew, the show's aim is to get young people to learn traditional arts and crafts, experience modern city life more, and tell stories about Chinese culture in their chosen art forms, and INTO1, with its members from diverse cultural backgrounds, helps to add a sense of novelty to these experiences.
Apart from senior representatives in each cultural project, the program selected young practitioners of art forms to spend time and communicate with the band members.