Resolute China sharpens focus on innovation
By CHENG YU | CHINA DAILY | Updated: 2022-03-21 07:09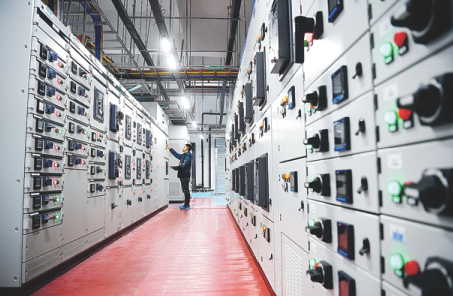 China will work to raise the proportion of weighted pretax deduction of the research and development expenses of small and medium-sized sci-tech enterprises from 75 percent to 100 percent, grant tax breaks to enterprises that invest in basic research, and improve policies on accelerated depreciation of equipment and tools and on preferential corporate income tax for new and high-tech enterprises.
"Our policy of tax and fee reductions is like applying fertilizer and water, and the initiative for mass entrepreneurship and innovation aims to help more market entities take root and grow," said Premier Li at a news conference after the closing of the fifth session of the 13th NPC on March 11.
"When public creativity is leveraged, and the vitality of market entities unleashed, one could well anticipate vibrant economic growth," he said.
The 2022 draft plan for national economic and social development, released by the National Development and Reform Commission, specified that faster breakthroughs in core technologies such as biomedicines, high-end instruments, green and low carbon energy transformation and basic software will be a priority.
China will also intensify efforts to develop national laboratories, major research projects and innovation centers in Beijing, Shanghai and the Guangdong-Hong Kong-Macao Greater Bay Area, the plan said.
Liu Qingfeng, a deputy to the 13th NPC and chairman of iFlytek, a smart translation company, said such policy support has stimulated the vitality of high-tech companies and inspired more entrepreneurs to pursue innovations.
"Companies should promote systematic innovation based on original innovations and continuously improve the ability of integrating key technologies into industries. More efforts are also expected to be made to guide tech and market talent to join in," Liu said.