Longest day is a turning point
Share - WeChat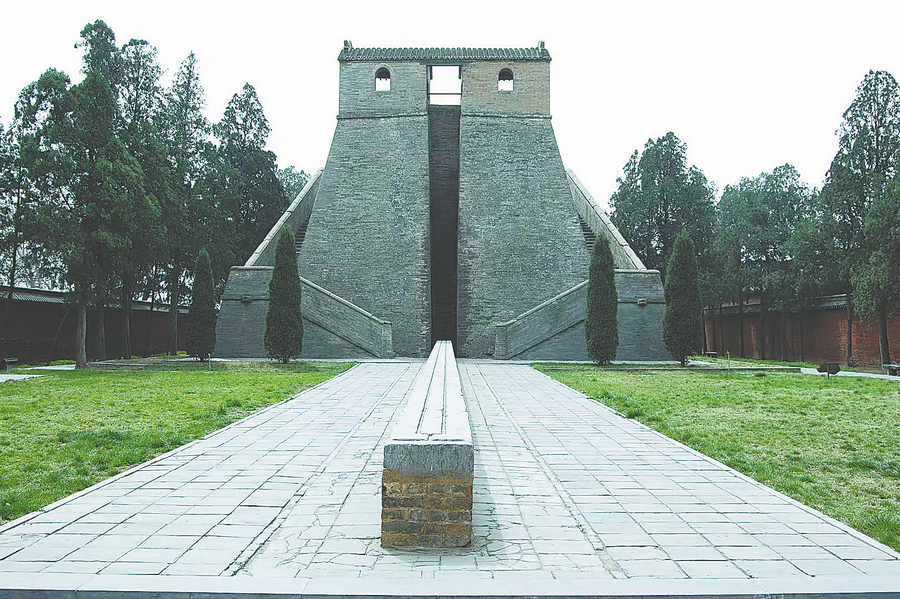 The platform is a guibiao, an ancient Chinese sundial with a gui, a horizontal scale on the ground extending to the north, and a biao, a perpendicular bar standing upright. As the sun moves, the shadow of the biao is cast on the gui, and the length of the shadow at different times helps to trace variations of the sun's movement.
"It is said that the ancient Chinese found a day when the shortest shadow cast was about 50 centimeters, and that was the start of summer's hottest period. That is how the Summer Solstice was discovered," says Lyu, who is also director of the office of Dengfeng chronicles.
Ji's original platform was made from wood and earth, and being hard to preserve, had to be replaced many times over the years. Standing in its place today is a permanent guibiao, rebuilt using stone during the Tang Dynasty (618-907), that continues to tell stories about ancient Chinese endeavors in astronomy.
About 20 meters from Ji's platform is another observatory, built under the direction of Chinese astronomer Guo Shoujing (1231-1316) during the Yuan Dynasty (1271-1368), which has a similar structure to a guibiao, but is much larger in scale.
Guo built 27 observatories throughout the Yuan territories, and the one in Dengfeng is the only one that still exists. Based on his observations over the course of two years, he developed a new calendar called Shoushi Li (season-granting calendar), calculating a year to be 365.2425 days, just seconds off the current measurement of a year. The calendar was used for more than 360 years.