A glimpse into how it all started
By Zhang Kun | China Daily | Updated: 2022-08-05 07:57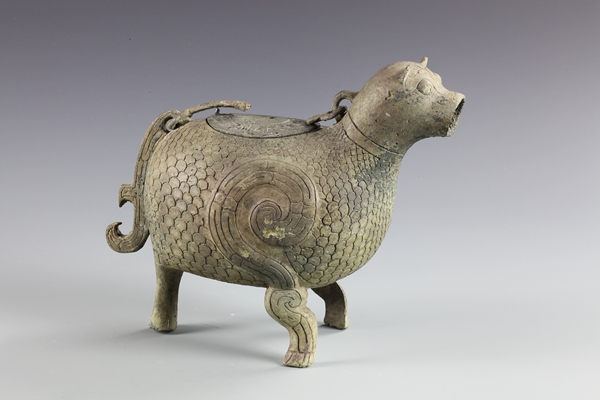 One of the highlights of the current exhibition is a bronze ding (food vessel) that dates back to the 18th-16th century BC. Unearthed from a tomb at the Erlitou site in 1987, it is the earliest bronze ding discovered by archaeologists in China and is evidence of the presence of royalty and a hierarchical social system.
Another object, a turquoise-inlaid plaque, created in the same period, was also unearthed from a tomb at the Erlitou site. Measuring 16.5 centimeters in height and 11 cm in width, the bronze plaque was found on the chest of the tomb owner, indicating it was used as a pendant.
"It was so well-made that after more than 3,000 years, not a single piece of turquoise fell off," says Zhao Tengyu from the Erlitou Site Museum in Henan.
The exhibits provide a glimpse of the rituals in society, the formation of the state, and the skills Chinese artisans had in creating bronze and jade objects, says Tian.