Meddling undermines US' global credibility, analysts say
By JAN YUMUL,XU WEIWEI and SERGIO HELD in Bogota, Colombia | China Daily | Updated: 2022-08-11 07:15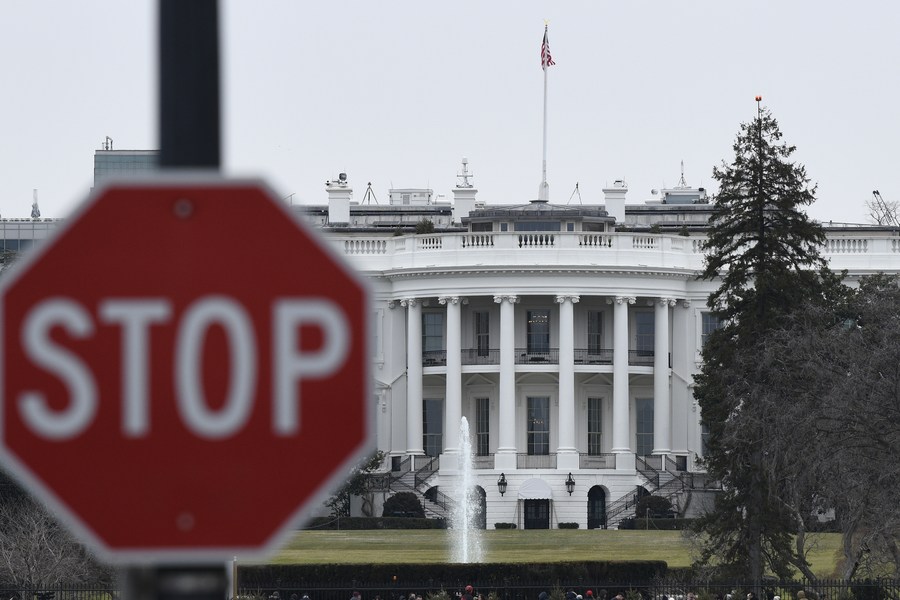 Deep involvement
In September 2000, an article published by ABC News in Australia reported that the CIA had acknowledged for the first time the extent of its deep involvement in Chile, where it "dealt with coup-plotters, false propagandists and assassins".
Castrillon said: "The irony is that history shows that these policies have rarely had an effect-creating anxiety in the affected countries, and, in the long run, undermining US credibility. That is what has happened in past years with the US posture toward Venezuela."
He added that the US government is now seeking to re-engage with Venezuela "at a time of high oil prices".
Imtiaz Gul, executive director of the Center for Research and Security Studies in Pakistan, said Bolton's admission speaks volumes about US actions overseas to bring down governments which it does not like or which it thinks run counter to its objectives, without accepting any liability.
In a website article headlined "Our dangerous ally could drag us into war with China", John Menadue, an Australian businessman and commentator, said: "The US is the most aggressive and violent country in the world. It is addicted to a belief in its exceptionalism, grounded in aggression and violence both at home and abroad, and finds it hard to admit mistakes."
Menadue said the US has a military and business complex that "depends on war for influence and enrichment". He added, "The overthrow or interference in foreign governments is diverse," citing examples ranging from Honduras to Indonesia, from Iraq to Syria.
In 2016, an analysis by The Washington Post found that from 1947 to 1989, the US tried to change other nations' governments 72 times-66 covertly and six overtly. The newspaper did not state in detail where these operations took place.
The Global Policy Forum, an independent policy watchdog that monitors the UN's work and scrutinizes global policymaking, has listed US Military and Clandestine Operations in Foreign Countries from 1798 to the present, excluding Washington's operations in the two world wars.
The list from 1947 to the late 1980s includes Greece, Italy, the Philippines, Korea, Vietnam, Iran, Guatemala, Lebanon, Indonesia, Cambodia, Angola and Nicaragua. In recent years, the US has also had a hand in the conflicts in Iraq, Afghanistan, Yemen, Syria, Libya and Ukraine.
In March 2003, the US invaded Iraq based on false intelligence, claiming that Baghdad was developing weapons of mass destruction, which were never found.
Then-UN Secretary-General KofiAnnan termed the war illegal, saying it "was not in conformity with the UN Charter". The New York Times also reported that Annan raised questions about the legitimacy of the US and the United Kingdom's actions in going to war without specific authorization from the Security Council.
Salman Bashir, a former Pakistani ambassador to China, said: "Undoubtedly there have been huge consequences for people in places such as Libya, Iraq and Syria. But for large and self-respecting states, it may only be a wish list of some aberrant thinking. In principle, the international community would view this as a grave transgression of law and morality."
Recently, there have been calls to investigate the US' role in conflicts in the Middle East. In December, The New York Times made public the Pentagon's confidential assessments of reports of civilian casualties from US-led airstrikes in Iraq and Syria.
The newspaper said these documents lay bare how the war in the air was marked by "deeply flawed intelligence, rushed and often imprecise targeting, and the deaths of thousands of innocent civilians, many of them children."
In June, a report by the US Government Accountability Office found that the Department of Defense and the Department of State "have not fully determined the extent to which US military support has contributed to civilian harm in Yemen".
Even as the US imposed sanctions on Syria, there were allegations that US troops stationed in that country had been plundering Syrian oil and grain. In May, a UN Special Rapporteur focusing on the impact of unilateral sanctions urged the US to lift its embargoes on Iran, as these measures violated international law.
The UN High Commissioner for Refugees, or UNHCR, estimates that by the end of last year, some 89.3 million people had been forcibly displaced worldwide-more than double the 42.7 million forcibly displaced a decade ago-and the most since World War II.
It said these displacements were the result of persecution, conflict, violence, human rights violations, or events seriously disturbing public order, with many such incidents occurring in countries with US-orchestrated chaos.
The UNHCR also estimates that more than two-thirds of the refugees under its mandate come from just five countries-Syria, Venezuela, Afghanistan, South Sudan and Myanmar. Analyses have pointed to US policies against the first four countries on the list that led to local people becoming refugees.
Amina Khan, director of the Centre for Afghanistan, Middle East and Africa at the Institute of Strategic Studies, Islamabad, said Afghanistan and Iraq are glaring examples of how US foreign policy went wrong.