Death becomes her
Share - WeChat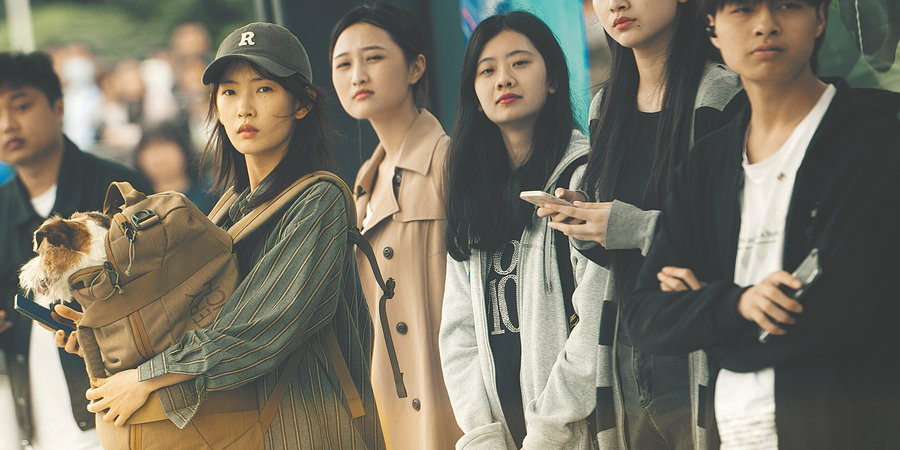 Award-winning scriptwriter scores another hit, while breaking down societal taboos, with a new drama about the daily life of a young mortician, Xu Fan reports.
Probably a taboo subject to most Chinese people, death has become a subject of interest for You Xiaoying, an award-winning scriptwriter, known for director Sylvia Chang's Love Education and Sister, which stars actress Zhang Zifeng.
You's latest tale, Song of Life, a 13-episode online series that debuted on the video-streaming platform Bilibili on Sept 21, follows the daily lives of a young mortuary makeup artist and her fellow morticians, discovering changes in modern society's view of such earthly departures.
The idea for the drama arose in 2016, when You came across some news covering China's rapidly aging population, causing her to pay more attention to societal issues like the allocation of medical resources and the funeral industry.
"Also, my close friend's father passed away around that time. I had accompanied her when she went to handle affairs at the mortuary, and I was quite impressed with the work of the professionals at the funeral home," recalls You.
Spending several months at home during the early stages of the COVID-19 pandemic in 2020, You started to conceive the story of Song of Life, as the situation heightened the relatability to the insights into life and death that drama evokes.
Before typing the first line on her computer, You conducted a lot of research, ranging from working for a short period in two funeral parlors in Sichuan and Hebei provinces, to interviewing some veteran professionals.