Death becomes her
Share - WeChat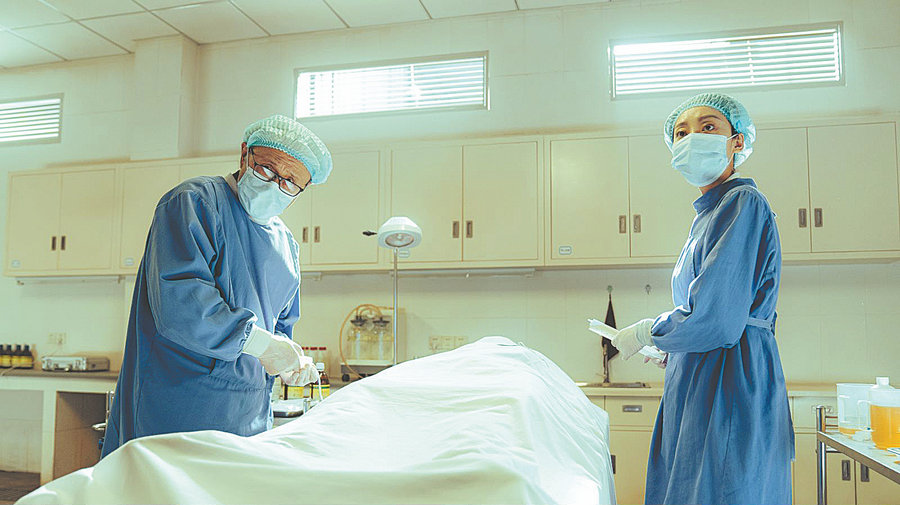 With China's economic development and the increasing diversity of lifestyles, more Chinese families are shifting their attention to environment-friendly burials, such as scattering ashes at sea or growing a memory tree with mixed soil and ashes, according to the screenwriter.
However, after reading some internet comments that discuss the spooky environment in mortuaries, and the supposed mysterious phenomena that happen in them, You reveals she once felt a bit terrified entering a funeral home, but her mind was quickly changed.
With all such establishments growing a variety of green plants, the screenwriter says it was like entering a big park. That included the funeral home in Zhuhai, South China's Guangdong province, where the drama was shot over a period of 70 days last year.
"On sunny days, you thrive among the lush greenery, which makes you feel alive. The tranquillity of the environment can ease the mood, making you feel relaxed. When you leave a funeral home, you regain the strength to return to a normal life," says You.
A native of Chengdu, Sichuan province, the scriptwriter chose a local funeral parlor as her first stop to experience how professionals go to great lengths to honor the wishes of the dead and their families.
"A funeral usually lasts 10 to 20 minutes. However, the ritual officiant needs a much longer time to shape a biographical picture to better host the ritual. They often talk to the family to ask about the life and hobbies of the deceased, sometimes reading words written, or displaying photos taken, by the deceased to create a more profound impression," she explains.
With observations from some young professionals, You conceived her protagonist Zhao Sanyue, a 20-something who majored in stage design but fails to find a job after graduation. After lying on her bed everyday just playing with her smartphone for an entire year, the young woman is told to leave home by her angry mother and "forced" to accept the offering as a mortuary makeup artist.
However, the job turns out to be unexpectedly enlightening, and she finds new meaning in life after witnessing a series of sad moments, ranging from a documentary director with terminal cancer purchasing his own cinerary casket, to a couple of foster parents holding back tears as they mourn the passing of their daughter.