Bank of England talks tough on further rate rises
By Julian Shea in London | China Daily | Updated: 2022-09-28 08:11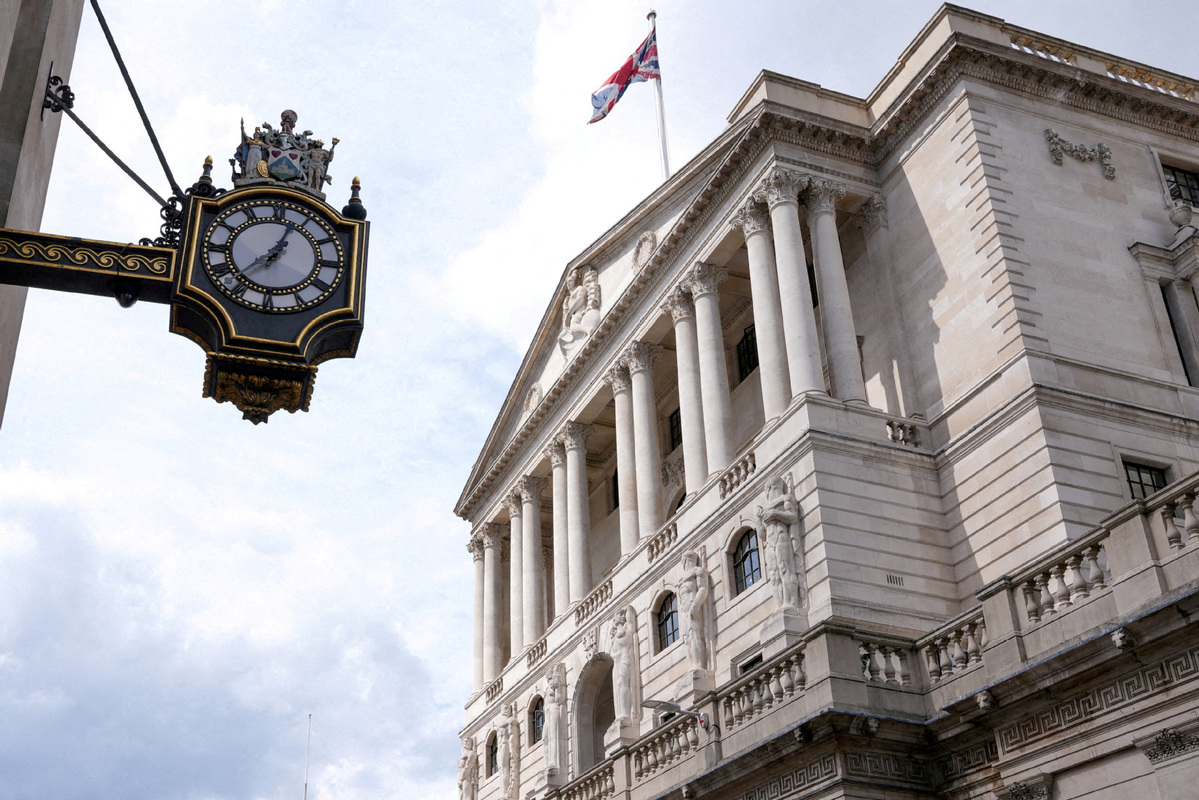 The Bank of England has said it will "not hesitate" to raise interest rates again in a bid to bring inflation in the United Kingdom under control, following the pound's latest poor performance trading against the US dollar.
Days after the start of the conflict in Ukraine at the end of February, in which sharp rises in fuel prices have contributed significantly to the current economic crisis, the Bank voted to raise interest rates from 0.25 to 0.5 percent. It is now up to 2.25 percent.
One of Prime Minister Liz Truss' first actions after taking office at the start of September was to remove Tom Scholar, the most senior civil servant in the Treasury department, in a bid to shake up what she called "Treasury orthodoxy", despite warnings about the loss of his expertise.
New Chancellor of the Exchequer Kwasi Kwarteng then refused to let the Office for Budget Responsibility assess the economic impact of tax cuts before announcing them in a mini-Budget last Friday.
And over the weekend, he vowed to back up these sweeping changes with more, saying: "I want to see over the next year, people retain more of their income, because I believe it's the British people that are going to drive this economy."
But for all the government's bullishness, the fallout saw the pound sink on Monday morning to its lowest ever recorded value against the dollar, with the two currencies reaching near parity, before the pound recovered slightly.
While some investors think tax cuts could boost spending by the public, this would push up prices, fueling inflation.
So the Bank, which is not currently due to have its next meeting on interest rates until November, may feel the need to act sooner, putting them up to try and put the brakes on inflation, which currently stands at 9.9 percent.
Stability urged
"To keep inflation low and stable, the government sets us an inflation target of 2 percent. This helps everyone plan for the future," the Bank of England explained on its website.
"If inflation is too high or it moves around a lot, it's hard for businesses to set the right prices and for people to plan their spending. But if inflation is too low, or negative, then some people may put off spending because they expect prices to fall."
Benjamin Nabarro, an economist at US bank Citi, warned in August that inflation could peak at 18.6 percent next January, which would be its highest rate since 1976, with interest rates potentially needing to rise to 7 percent as a result.
"The markets have decided that Kwarteng's tax cuts will lead to higher interest rates and that a deterioration in the public finances will undermine the UK's long-term growth prospects," Paul Dales, chief UK economist at Capital Economics, told the BBC.