Staging a successful college activity
By Chen Nan | China Daily | Updated: 2022-11-23 08:02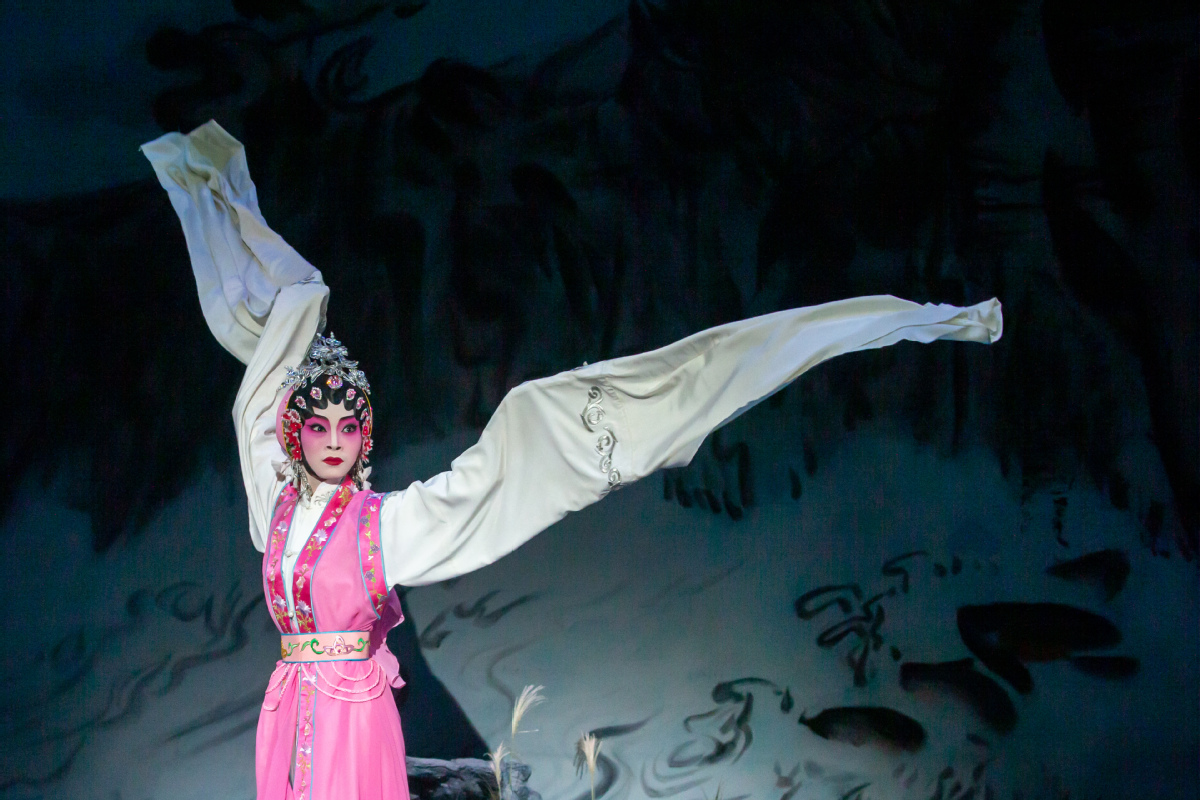 Lai was one of the guest speakers who opened the Cross-Straits, Hong Kong and Macao Forum on Campus Theater, which was held in Beijing on Nov 11.
With theater directors, scriptwriters and scholars from the Chinese mainland, Hong Kong, Macao and Taiwan, the forum introduced the history of campus theater. Guest speakers shared career stories and views about current campus theater.
From Nov 11 to Sunday, 11 plays with a range of styles from the Chinese mainland, Hong Kong, Macao and Taiwan were streamed on Bilibili, a Chinese video-sharing platform. These include Murdered a Cowboy by the University of Macau and A Feast, jointly produced by Taipei University of the Arts and Fujian Normal University.
"Theater brings people together. The exchange programs and collaborative projects among universities help the campus theater scene develop," says Hu Wei, a professor at the Central Academy of Drama. Hu recalls that the school worked with Tunghai University in Taiwan to launch a series of activities for students from both schools several years ago, such as sharing classes and creating plays together.
"Students from different backgrounds and with different views about theater become teams and learn from one another," she told the forum. "This kind of collaboration and communication also benefits students with different majors, even those who are not majoring in theater."
Scriptwriter and director Gu Lei became interested in theater as a student and later launched a stage career. Though he planned to become a scientist after graduation, his love of theater developed after he joined a school drama club.
In 2001, the year when Gu graduated from Beijing Institute of Technology with a major in biochemical engineering, he participated in the first theater festival for college students in Beijing, which was organized by the Beijing Theatre Association. His work, Woyzeck, adapted from German dramatist Georg Buechner's classic play of the same name, won the festival's top award, which propelled Gu to stardom.
"When I was a student, I wanted to express all my feelings through writing, directing and acting. I had a great time," recalls Gu, who worked with renowned director Lin Zhaohua while pursuing his master's degree at the Beijing Institute of Technology in 2003.