A Dictionary of Maqiao discussed in Serbia
chinadaily.com.cn | Updated: 2022-11-24 10:08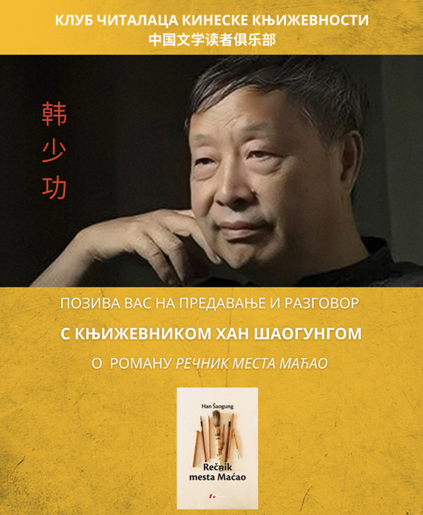 A seminar on Han Shaogong's book A Dictionary of Maqiao was held in Serbia on Nov 14.
An event of the Chinese Literature Readers' Club in Serbia, the discussion was sponsored by the China Writers Association and co-organized by the China National Publications Import and Export (Group) Co., Ltd. and the Geopoetika publishing house in Serbia.
Chinese writer Han Shaogong, associate professor of Chinese language and literature at the University of Belgrade and literary translator Mirjana Pavlovic, president of Geopoetika Viadislav Bajac, associate professor Zoran Skrobanovic and assistant professor Ana Jovanović at the University of Belgrade, as well as nearly 100 readers and local students participated in the event online and offline.
Han shared his writing process of A Dictionary of Maqiao and emphasized the importance of life observations and precise use of vocabulary.