Society needs to provide warmth this winter
By ZHANG ZHOUXIANG | China Daily | Updated: 2022-12-01 07:36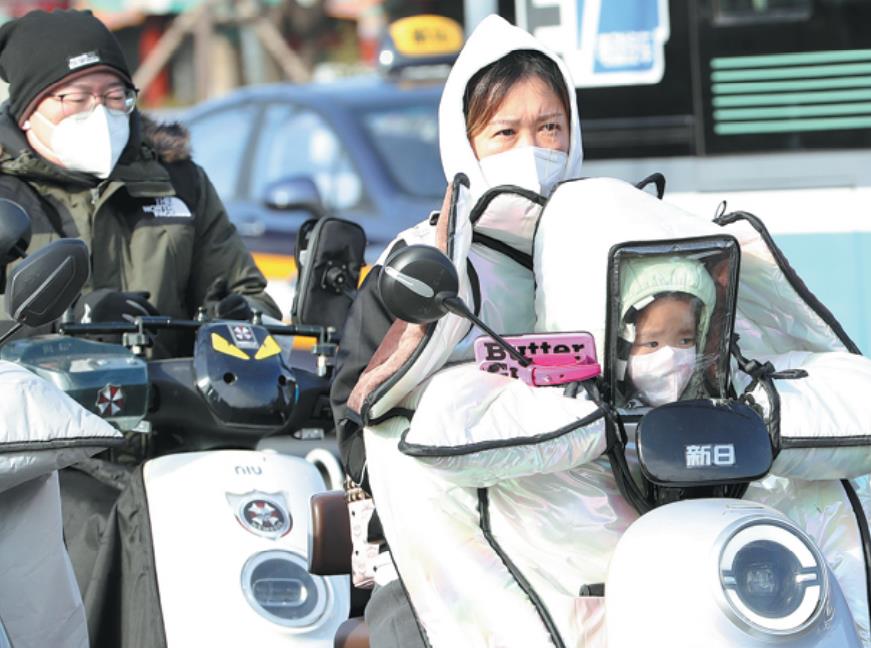 A cold wave sweeping from the western parts of China from Sunday to Wednesday has brought a sudden drop in temperatures, fierce winds, sandstorms and even snowfall.
Air temperature in Northwest China and major parts of eastern provinces dropped by more than 10 degrees C, in some places even by 18 degrees C. The winter of 2022 is finally here and will not leave till spring.
Such a sudden fall in temperature is bad for China, which is trying to peak carbon emissions before 2030 and achieve carbon neutrality before 2060. As it restructures its industry to lower its greenhouse gas emissions, it has cut down coal production in Hebei, Shanxi and Henan provinces and shifted to the more advanced central-heating mode. However, on several occasions, local officials demolished coal furnaces before the new central-heating devices were ready, thus exposing residents to the cold.
Officials should be careful next time. As one city after another is taking measures, such as lockdowns, to fight a new wave of the COVID-19 pandemic, ensuring ample supply of food and fuel for those in lockdown will be a major test.
Besides, there are those who suffer from economic hardships and other inconveniences as shops and small enterprises are closed because of the pandemic. It makes their condition even worse in the face of the sweeping cold wave. How to help reduce their misery because of the cold and bring some warmth in their lives is a question that local governments must address.
The cold wave is a natural phenomenon but its arrival at a time when there are other hardships such as the epidemic has made things worse. However, society can reach out and help the needy to make it less painful for them.