Remote countryside 'paradise' for profiteering
By LI YANG | China Daily | Updated: 2023-02-03 08:00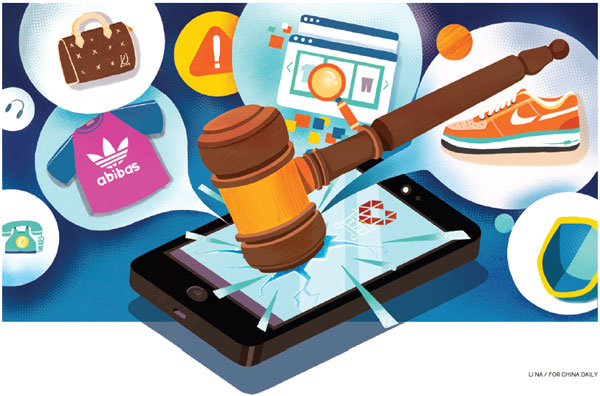 After three years of not being able to return home for a family reunion to celebrate the Lunar New Year due to the COVID-19 pandemic, many migrant workers found upon their arrival in their rural hometowns not only a warm welcome, but also the rampant sham and shoddy commodities that have been ostensibly sold in village groceries since their childhood.
Thanks to the packages and trademarks that resemble those of some well-known brands, except for some minor differences in, say, the spelling of a word, it is hard for the aged farmers to know they are paying the latter's price for knockoff products from illegal workshops when they patronize their neighborhood shops.
But their sharp-eyed children returning from cities have the knowledge and ability to verify the differences between the two. That's why the problem only seems serious during the Spring Festival when snapshots of these "famous "products are shared as jokes on social media.
But that is not funny at all given the harm shoddy food can cause to health, and the fire risks of using a poor quality electric kettle, a shoddy fuel gas valve or an unqualified e-bike battery.
The market watchdog departments' investigation of relevant clues exposed by media reports is mostly carried out in a campaign style spurred by the pressure of public opinion, turning the business model of this black market into a cat-and-mouse game.
The village shop owners, whose business may have been the family's for generations and who are also local residents, should be the gatekeepers, if not a line of defense, against such goods. However, that has proved to be an untenable proposition in the face of the profits that can be made.
Also, these family shops are usually de facto monopoly dealers of life necessities in the countryside due to the remoteness of the villages that excludes most of them from the e-commerce network due to the high logistic costs.
As such, the lack of competition, slack oversight and vulnerable consumers, who lack both the awareness and means to defend their rights and interests, make the remote villages a paradise for shoddy commodities.
Before the regional gaps are addressed, a unified national market will only apply to the more developed half of the country, and the rural vitalization program will not be able to deliver its full benefits to the rural residents.