Beijing improves conditions for cyclists
Share - WeChat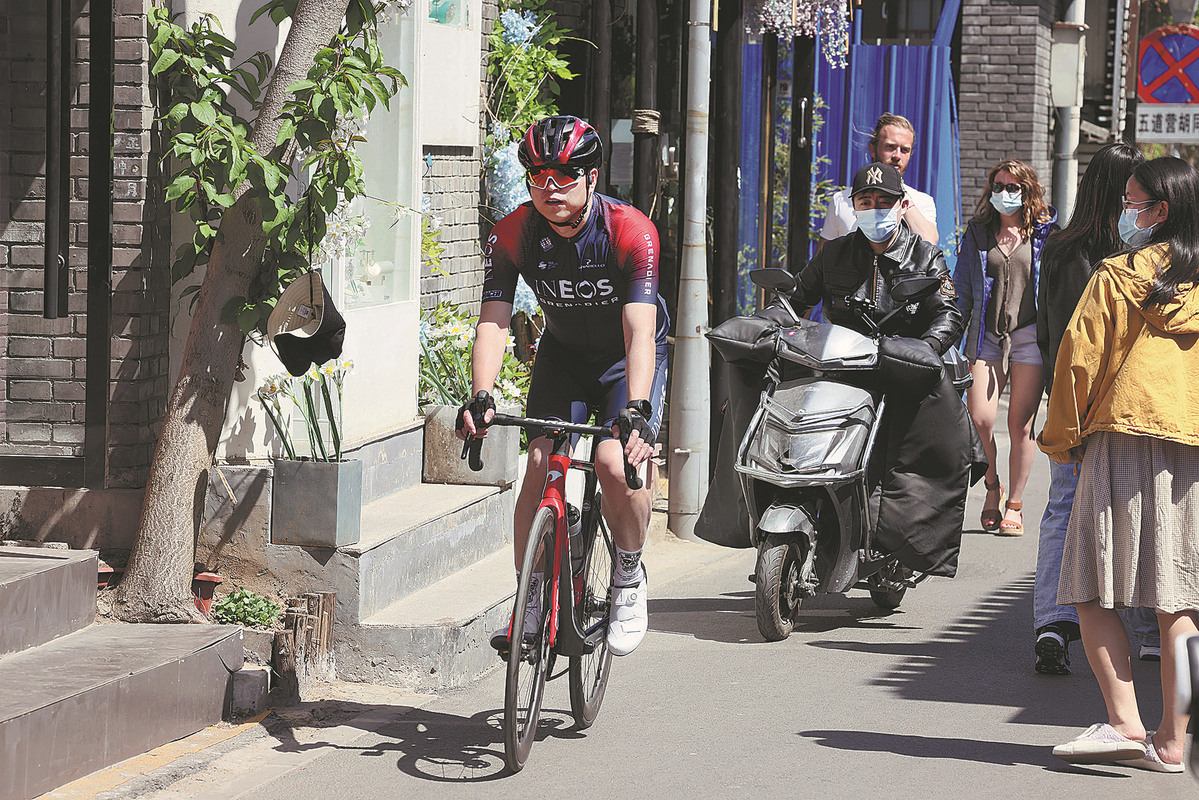 Waiting time
Along with the additional cycling infrastructure in Beijing, public demand for cycling has risen, as evidenced by soaring bike sales during the COVID-19 pandemic.
Hu Zhigang, a cycling coach and sales manager at Specialized Bicycle in Chaoyang district, sensed the increased demand for bicycles after the pandemic emerged.
"Sales of bikes were sluggish before the pandemic, and we had many cycles in stock, but since 2021, all the bikes in our store have been sold, and it's now extremely difficult to get one, as demand has risen so sharply," Hu said.
"The waiting time for a bike can now be as long as a year, as factories are unable to keep pace with the growing demand from customers."
Two popular bicycle brands — Giant and Phoenix — are in particular demand. According to Giant Group, one of the world's largest bicycle manufacturing and marketing companies, its sales volume in March 2021 reached 18 billion yuan ($2.6 billion), year-on-year growth of 17 percent.
Phoenix Bicycle, a time-honored domestic brand based in Shanghai, saw its revenue reach 2.05 billion yuan in 2021, a rise of nearly 50 percent from 2020, which was also a record high.
According to the Beijing Transport Institute, the number of annual cycle rides in the capital, including those on shared bikes, rose to 950 million in 2021, up from 50 million in 2017.
In 2021, the proportion of nonmotorized transportation in the central urban area of the city reached 47.8 percent, a record high for the past 10 years, according to the Beijing Transport Commission.
He Ying, 38, a business owner and mother of two in the city, who bought a Specialized bike in April, said it gives her more freedom to explore places she wanted to visit before the pandemic struck.
"I now have more places to visit, but I wouldn't consider many of them were it not for my bike. I can take it to the Liangma River with my kids to get some food, or I can ride alongside the Grand Canal to Tongzhou district. I can leave the bike pretty much wherever I want, and don't have to bother about parking places," He said.
"This is a healthier alternative to using a car, and when I bought the bike, I was motivated to get outside more often."