Medical tourism to Mexico in spotlight
By BELINDA ROBINSON in New York | China Daily | Updated: 2023-03-15 09:42
Cheaper services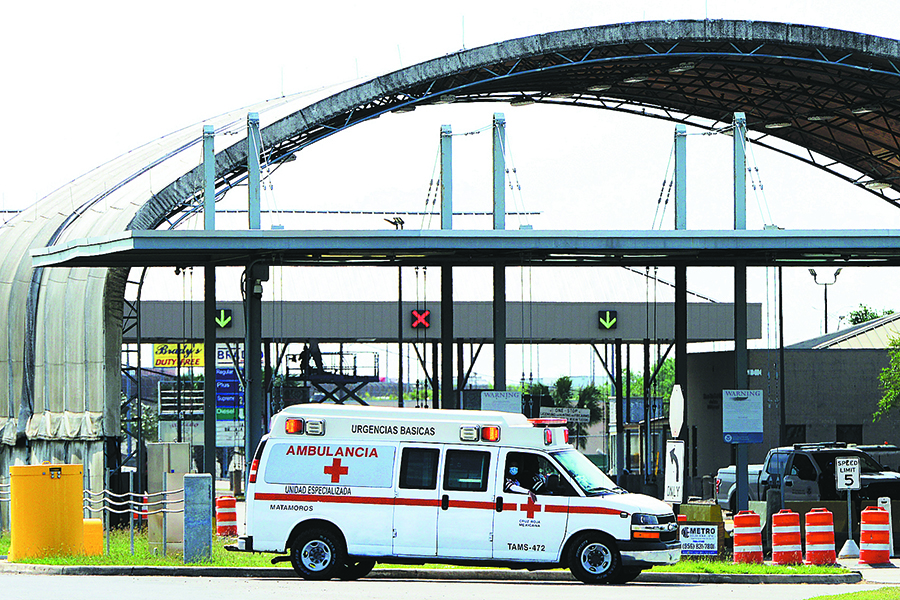 David Vequist, founder and director of the Center for Medical Tourism Research, told Forbes magazine it is estimated that $240 million will be spent on medical tourism services in Mexico in 2023.
According to data from Patients Without Borders, US citizens traveling to Mexico can save an average of 40 percent to 65 percent on medical procedures.
Medical services in Mexico are cheaper than in the US because the costs of running a clinic or healthcare center are much lower, Valorie Crooks, a professor of geography at Simon Fraser University in Canada who has studied medical tourism for more than a decade, told The Times.
Crooks also said patients might initially seek care in the US, but they are told they are "too young or too old for orthopedic surgery" or they might be "too small or too big for bariatric surgery" so they turn to doctors abroad.
Travis Kraft, CEO of Passport Medical International, or PMI, a medical tourism facilitator in the US and Canada, told China Daily: "Now that the pandemic is somewhat in the rearview mirror, we are starting to see demand increase significantly again. So much so that we are expanding across North America and are on target to have over 100 accredited locations across the US and Canada by the end of 2023."
In 2007, fewer than 750,000 US citizens traveled to other countries for medical procedures. But by 2017, more than 1.4 million sought care, according to a 2018 study "Medical Tourists: Incoming and Outgoing", published in the American Journal of Medicine. In 2019, US residents made 1.2 million trips to Mexico for medical and dental care, said Woodman.
The industry, currently worth $100 billion, is growing 15 percent to 20 percent a year and looks set to get even bigger in the near future, according to Medical Tourism Association, or MTA, a nonprofit portal for prospective patients, providers, employers and insurance companies.
Going abroad for medical services is particularly popular among people with low incomes, immigrants and people who have no health insurance. Some large US companies offer employees health insurance that allows for surgery abroad.
Brazil, Thailand, India, the Dominican Republic and other countries offer cheaper medical procedures than the US, but Mexico accounted for most, according to a 2016 survey by the Centers for Disease Control and Prevention, or CDC. The survey found that the prevalence of medical tourism was higher among Hispanics and people without health insurance.
The CDC also found that 5 percent of medical tourists reported complications from treatments they received and 67 percent sought care upon returning to the US.