Medical tourism to Mexico in spotlight
By BELINDA ROBINSON in New York | China Daily | Updated: 2023-03-15 09:42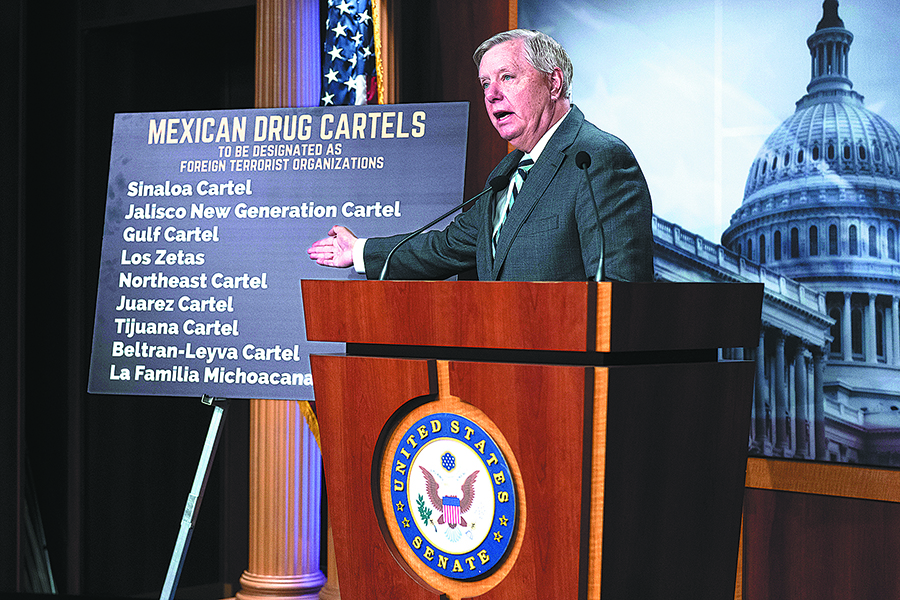 The federal agency — which lists the potential for infection, antibiotic resistance, poor quality care and communications challenges, in addition to the elevated risk of thrombosis from air travel — recommends that patients consult with a US provider before leaving and arrange follow-up care abroad and upon their return.
Kraft, from PMI, said his company has successfully managed medical and dental surgery for thousands of patients. The company works with health firms in Costa Rica, Panama, Colombia, Thailand, India and elsewhere. Clients are from the US, Canada and beyond.
He told China Daily that his company identifies appropriate medical providers in other countries to ensure facilities and providers are accredited, licensed and meet international standards of quality and safety.
Jonathan Edelheit, CEO of MTA, emphasized the importance of doing research and being prepared to fly to specialized destinations instead of simply crossing the US-Mexico border.
Travel warnings
"Medical tourists shouldn't travel to unsafe destinations where the US State Department has issued travel warnings to not travel to," he said. "Patients should only work with certified medical tourism facilitators and agencies. They should also work with doctors and hospitals that are internationally accredited.
"Medical tourism is highly transparent and Americans realize they can receive high-quality healthcare at between 50 percent and 70 percent off the cost in the US," Edelheit told China Daily.
He said dental implants that cost $60,000 in the US can cost $15,000 in Latin America. Fertility treatment that costs $100,000 could cost $20,000. A $50,000 knee replacement could cost $15,000. An expensive medication that costs $80,000 could cost $3,000 in Mexico or Costa Rica.
According to Patients Beyond Borders, a tooth implant with an acrylic crown that would cost $3,400 in the US costs an average of $1,650 in Mexico. A coronary artery bypass surgery priced at $73,000 would cost $27,300 in Mexico.
About 65 percent to 70 percent of cross-border trips are for dental care, Woodman said. One Mexican city, Los Algodones, located near Yuma, Arizona, is known as "Molar City" for the 300 dental offices there.
Though medical tourism is popular among US citizens, foreigners travel to the US for medical procedures frequently. Houston is one of the most popular destinations for foreigners but the pandemic cost the city $294 million in 2020 because of travel restrictions, according to the Houston Chronicle.