Zhuhai troupe stages two plays in Beijing
By Chen Nan | chinadaily.com.cn | Updated: 2023-03-29 14:57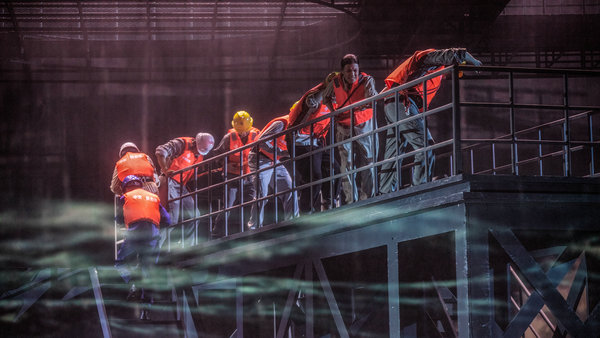 Two theatrical productions by Zhuhai Performing Arts Group will be staged in Beijing.
The Chinese play, Dragon Spanning Lingding Sea, which depicts how workers and technical staff members encountered and overcame difficulties on completing the mega sea-crossing project, Hong Kong-Zhuhai-Macao Bridge, will be staged at the China National Opera House on March 29 and 30. The play premiered in 2019 and has toured nationwide, visiting over 60 cities.
The Chinese opera, Teochew Letters, will be staged at the National Centre for the Performing Arts in Beijing on April 3 and 4. Composed by Meng Weidong and directed by Liao Xianghong, the opera revolves around teochew letters, or qiaopi in Mandarin, which was popular in Guangdong and Fujian provinces during the 19th and 20th centuries, referring to letters that documented the trials and tribulations facing Chinese citizens working or living overseas, especially in Southeast Asian countries.
The opera, which premiered in 2021, was the first Chinese opera that Zhuhai Performing Arts Group produced.