Celebration of a career devoted to the stage
By Chen Nan | China Daily | Updated: 2023-04-01 11:29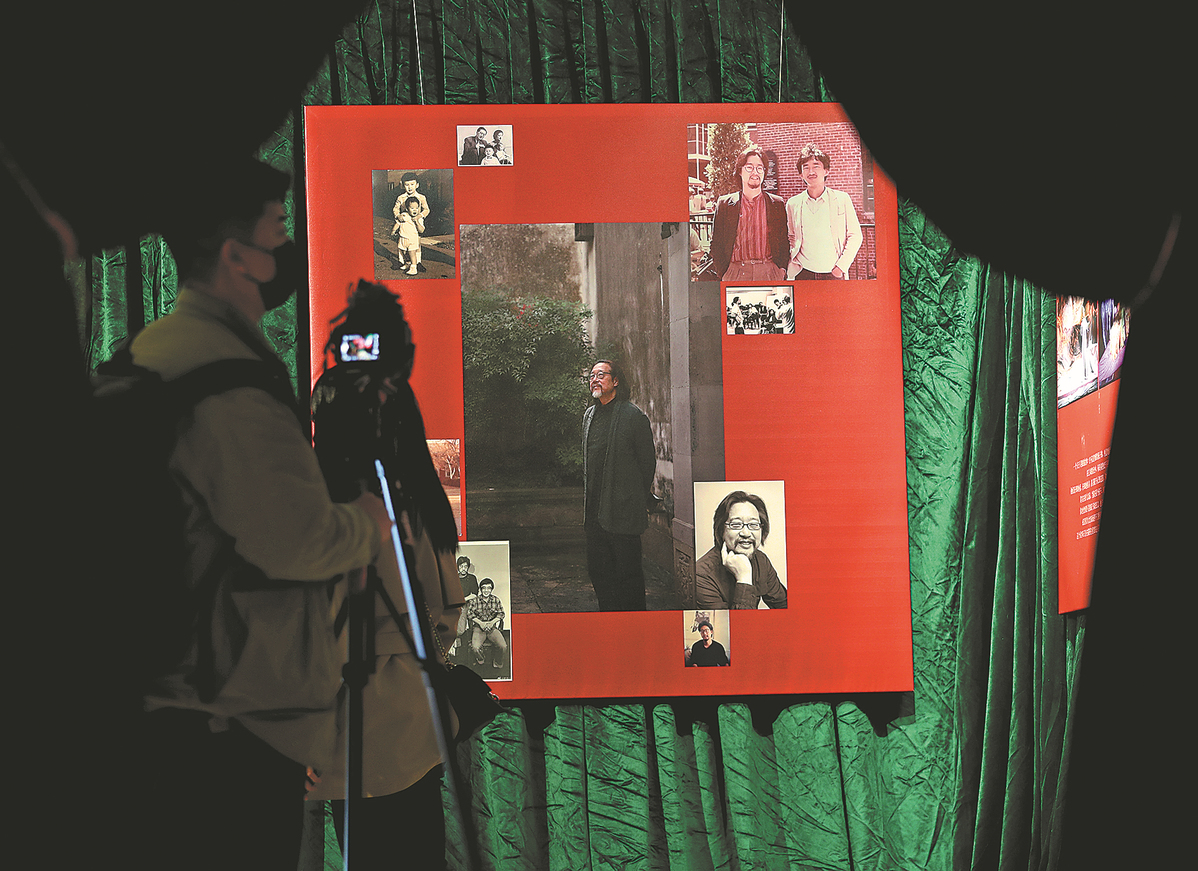 An old TV is set next to the swing, showcasing photos of the play from different eras. The original recording of the 1986 premiere of the play is also on display.
The exhibition showcases Lai's notes about his life in theater, which he has been sharing on his Sina Weibo account since 2017. So far, he has published over 700.
"Secret Love in Peach Blossom Land has been staged at Theatre Above for weeks and our actors and actresses have been performing the play since 2017. Maybe it will become an in-house performance, like a Broadway show," Lai wrote in his latest Sina Weibo note, dated March 19.
The exhibition also introduced the real-world context behind some of Lai's most celebrated plays, including The Village, which tells the bittersweet stories of people living in Taiwan's military cantonments.
The cantonments, known as juan cun in Chinese (villages for dependents), were intended to temporarily house the families of Kuomintang soldiers who retreated from the Chinese mainland to Taiwan after the civil war. However, with the closure of cross-Straits relations, they ended up becoming permanent settlements. The residents of these villages came from all over the mainland and lived together for decades, trying to cope with cultural and linguistic difference while struggling to keep their own lifestyles and original identity.