Long-running case comes under spotlight at legal forum
By Yang Xiaoyu | chinadaily.com.cn | Updated: 2023-04-12 16:36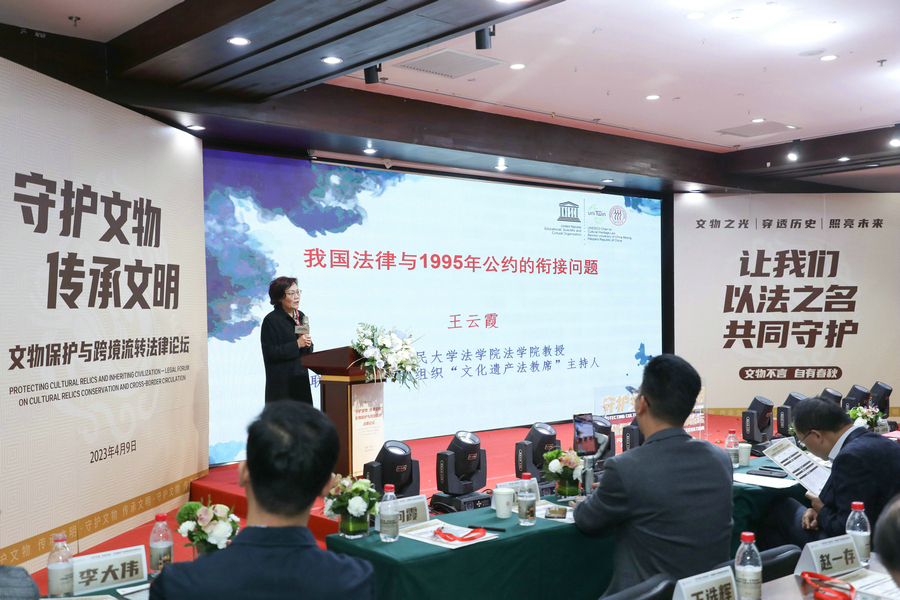 The case was recognized by the Supreme People's Court as one of the top 10 cases of 2022 to promote the rule of law in the New Era. It was also featured in the court's 2022 work report, in which it was commended for blazing a new trail to repatriate overseas cultural relics through domestic civil litigation.
Though it may take some time to enforce the ruling, Xu said she and her team are determined to bring the statue back to the villagers.
Retrieving looted or smuggled cultural relics is a global issue, forum experts said.
Multilateral or bilateral law enforcement cooperation under international treaties, bilateral negotiations, third-party mediation, commercial repurchase, and diplomatic channels are among the most prominent methods in reclaiming lost cultural heritage, Huo said.
Two UNESCO conventions signed in 1970 and 1995 have been important international treaties to combat illicit trade in cultural relics and returning them to rightful owners, Xu said.
According to Wang Yunxia, director of the Institute of Cultural Heritage Law affiliated with the Law School of Renmin University of China, Chinese laws have not fully interfaced with the 1995 Convention, which can pose hazards to cultural heritage protection and repatriation. The scholar also suggested solutions to optimize the Chinese legal system in cultural heritage protection.
Peng Xinlin, a law professor at Beijing Normal University, suggested a comprehensive legal system be established on cracking down on cultural relic crimes, adding technology should be harnessed to combat them.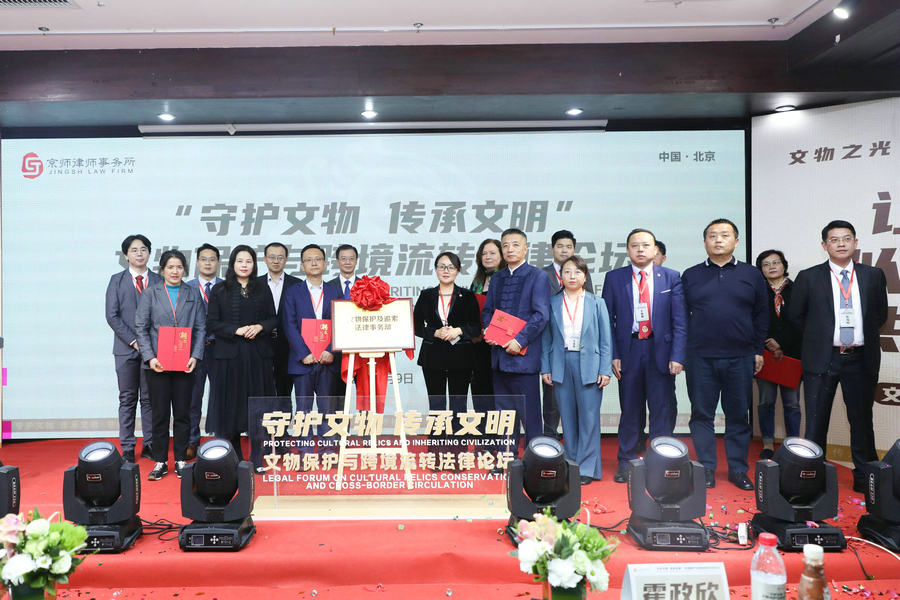 The forum also featured two talks given by Hungarian sinologists Klara Zombory on the Ferenc Hopp Museum of Asiatic Arts in Budapest and Csibra Zsuzsanna on Dunhuang studies in Hungary.
At the forum, the Beijing law firm inaugurated a department specializing in cultural heritage protection and repatriation, the first of its kind in the country and headed by Xu.