A destination to treasure
Share - WeChat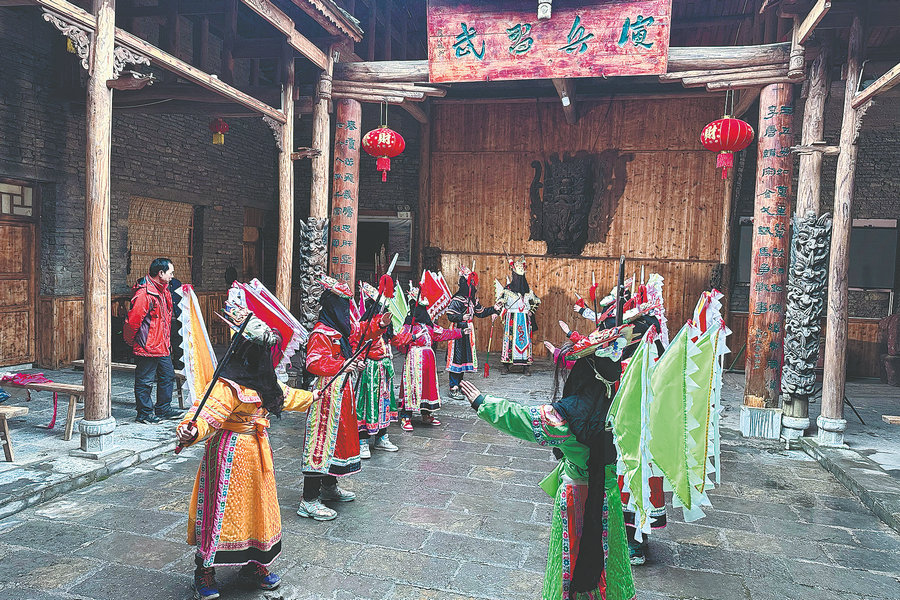 Over the past three years, Long's video content has undergone noticeable changes. He initially focused on natural scenery but has increasingly paid more attention to deeper exploration of humanity and cultural heritage.
Since December, Long has dug into his own pocket and launched his own project, which aims to document 100 examples of intangible cultural heritage across the country in three years.
He says he hopes his endeavor can help raise awareness of traditional Chinese culture, contributing to its protection and inheritance.
Long felt the urgency to accelerate his project when he learned that a senior performer of Dixi Opera in Anshun — which features wooden masks and functions to show respect to gods and help dispel evil — passed away last year.
"I could still remember how he was full of energy when he put on the mask, and there seemed to be a glint in his eyes when he shared more about his craft with me," Long recalls of the time when he met the old man during his filming of a travel video in 2020.
"Traditional craftsmanship should not be forgotten, and the dedication and perseverance of inheritors of intangible cultural heritage is worth remembering," he says.
To do his part, Long has decided to highlight stories about them and help more people witness their commitment to their craft.