A destination to treasure
Share - WeChat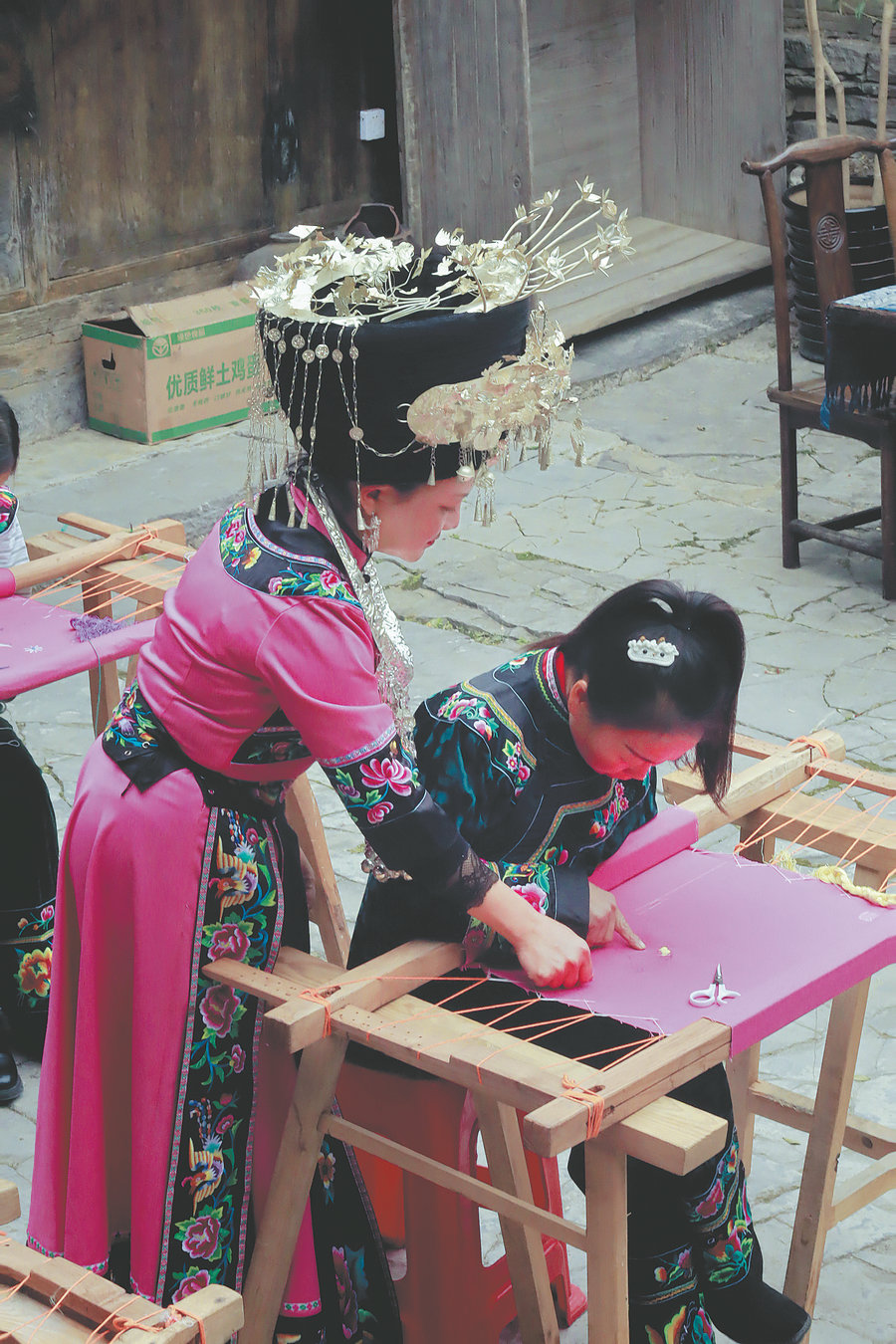 Visual attraction
For his efforts to guide his followers to discover the charm of Guizhou, Long was named a rural vitalization tourism ambassador by local authorities in 2020.
As he made inroads into the province's isolated mountain villages, Long was exposed to a variety of fascinating examples of intangible cultural heritage. "It occurred to me that landscape scenery has a better chance of continuing to exist than human cultural forms do," he says. "That heritage would disappear quickly if not recorded and broadcast."
His first intangible cultural heritage video was about the leaf-vein embroidery technique practiced in Tongren city, Guizhou.
Yang Li, an inheritor of the craft, which features vivid needlework patterns on thin leaves, expresses her appreciation for Long's effort in promoting her craft.
"Many people have visited us after watching his video," says Yang. "They wanted to see, learn and experience the craft, as well as purchase related products, such as pendants and keychains."
Long has been recognized by Douyin as a "rural guardian" contributing to village development, and has delivered six videos on intangible cultural heritage so far.
In the process of filming and interacting with traditional artisans and artists, Long has noticed the difficulties they have in carrying on their feats, which he says has reinforced his determination to see his project through to conclusion.
He has already seen positive results from his initial work. Many of his young followers have shown enthusiasm for experiencing what he has posted.
"They really enjoy intangible cultural heritage, and are rooting for the revival of traditional culture, as well as the establishment of national self-confidence," he says.