A destination to treasure
Share - WeChat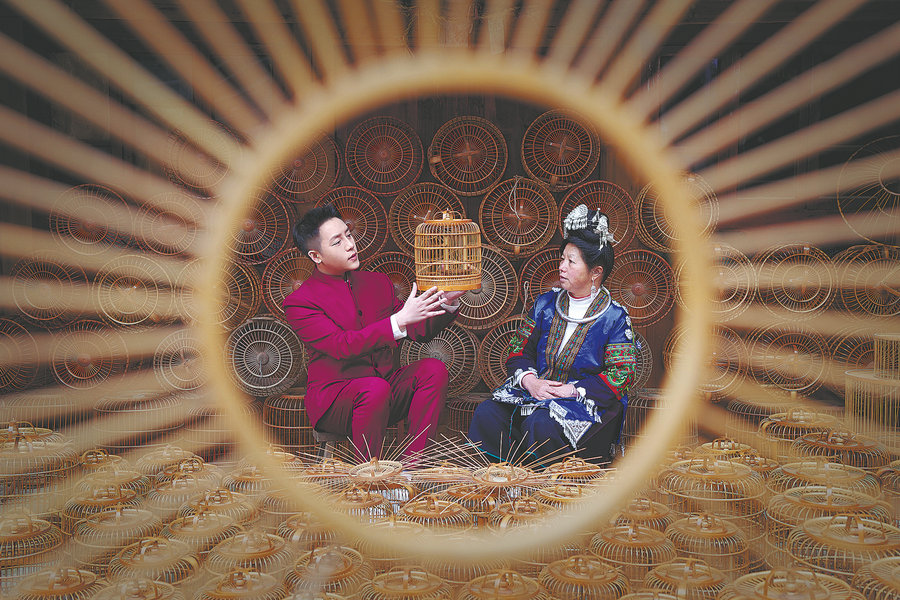 In August 2019, Long returned to his hometown in Guiyang.
"I sat in a park in the neighborhood and felt an overdue sense of peace," he says, adding that it was at that point that he figured out what he really wanted.
Awakened to the city's beautiful surroundings, the idea of expressing his appreciation through short videos about his hometown emerged.
"Guizhou has abundant tourism resources and a diverse culture, including the rich cultural heritage of many ethnic groups, which can be a continual source of high-quality content," Long explains.
His parents, who both have media experience, joined his cause.
Their videos soon proved a hit on Douyin. It didn't take long before one of the first videos on Guiyang's gourmet food from breakfast to dinner broke 1 million views, which then inspired Long to expand the scope to cover the culinary treasures of more regions across the province, such as Qiandongnan Miao and Dong autonomous prefecture and Liupanshui city.
His videos have since expanded to include a variety of subjects, some of which leave a deep impression. For example, he recounted the Basha people's awe toward nature through their close relations with trees (the Basha tribe belongs to the Miao ethnic group).
"Parents will plant a tree when their baby is born, and when the baby becomes an adult, grows old and passes away, the village people will cut the tree down and make it into a coffin, burying it in the depths of the woods," Long explains, adding that, upon the tomb, a new tree will be planted.
"You can't help but feel the impact of the circle of life through them," he says.