Increasingly rare butterfly seen at lake in Hubei
By Liu Kun in Wuhan and Wang Songsong | chinadaily.com.cn | Updated: 2023-05-05 16:37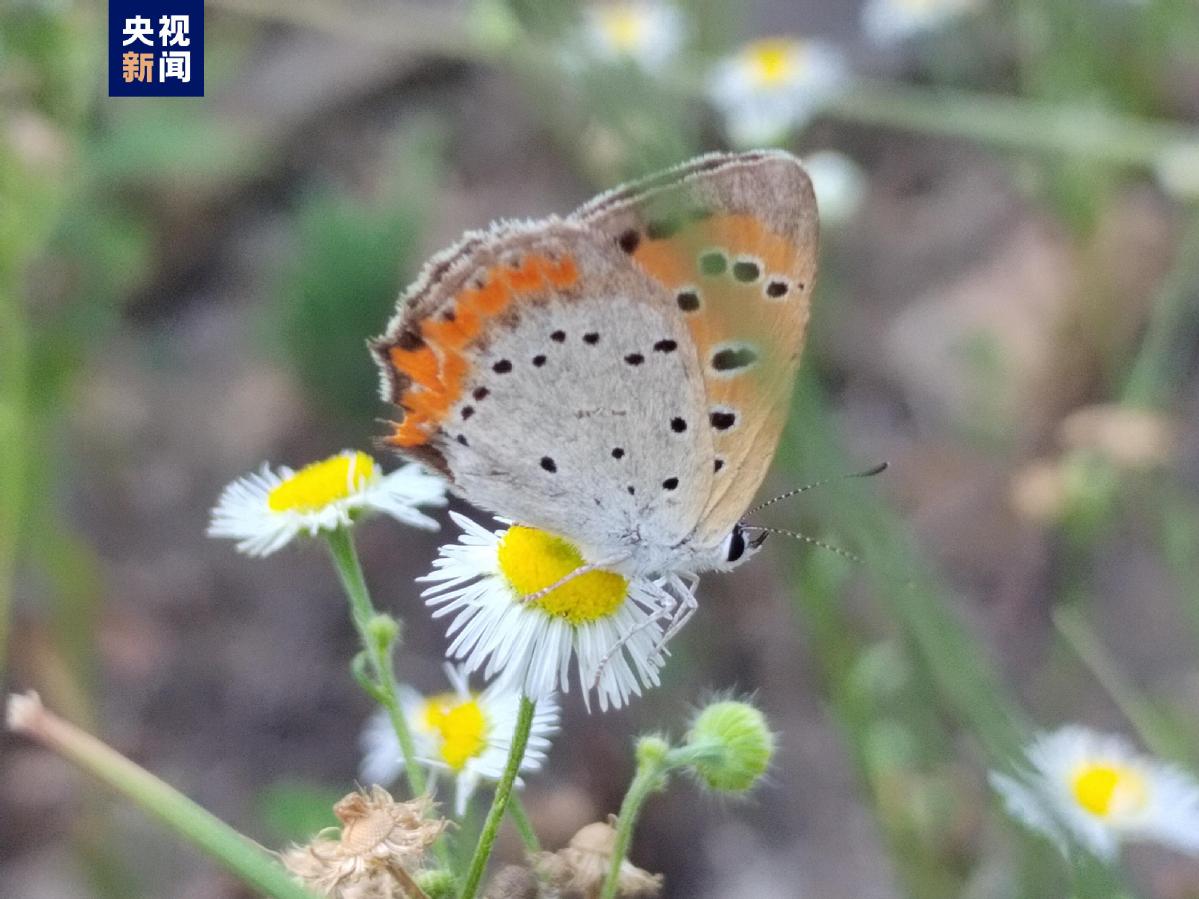 A butterfly on the China Species Red List was observed recently at Donghu Lake in Wuhan, Hubei province.
The small butterfly (Lycaena phlaeas) has a wingspan of about 3.5 centimeters. The front wing surface has orange-red markings, with brown and black outer edges and spots. The hind wing surface is darker, and its outer edge is like a spot of flame.
Wu Gang, associate professor at Huazhong Agricultural University, told China Media Group that the butterfly, a poikilotherm, is unable to adjust its body temperature and is sensitive to temperature changes in the environment.
"Many developed countries and regions regard this butterfly as an indicator species for monitoring climate change. In recent years, global warming poses a serious threat to butterflies. Their habitat is shrinking, making Lycaena phlaeas a rare species in the wild around the world," Wu said.
The butterfly observed recently was at Yujia Lake, Donghu Lake Scenic Spot in Wuhan, where there are abundant wild plants. Its ecological and climatic conditions provide excellent habitat and breeding opportunities.