Taking a page out of their books
By Fang Aiqing | China Daily | Updated: 2023-05-10 09:43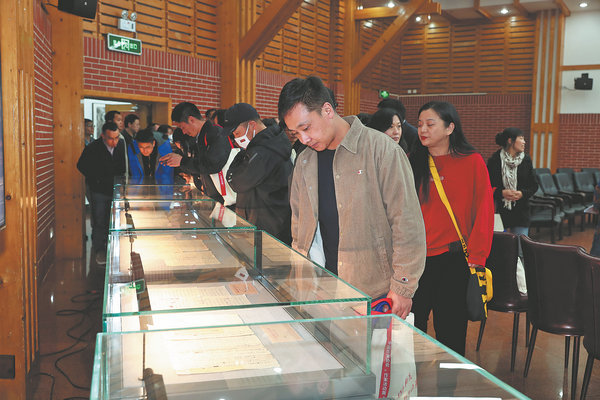 Liu's best-sellers, including Someone to Talk To, The Cook, the Crook, and the Real Estate Tycoon, I Did Not Kill My Husband and Tapu Township, have made their way to the international market and won him such titles as the Chevalier de l'Ordre des Arts et des Lettres, given by France's culture ministry.
Reviewing his previous works, Liu said he feels a sense of regret. "Not because I didn't try my best, but that I was incapable of doing it better at the time." However, he said, realizing something is wrong with previous works is the impetus for creating the next.
He noted that literature emerges where philosophy stops exploring and fails to explain.
The day before the seminar with Mo Yan, Liang and Liu, 89-year-old Wang Meng, former minister of culture, shared with the grassroots writers the wisdom he gained from his seven-decade writing career, stressing the importance of curiosity and a passion for real life, describing it as the evergreen tree of creation.
The exchange between literary veterans and emerging grassroots authors was highlighted throughout a 10-event program, which was hosted by the China Writers Association in Beijing in March.
During the program, the grassroots authors also visited an exhibition on 20th-century modern Chinese literary history, and gathered to discuss with influential book editors from multiple publishing houses and literature journals about how to improve workflow from both sides and potential cooperation opportunities.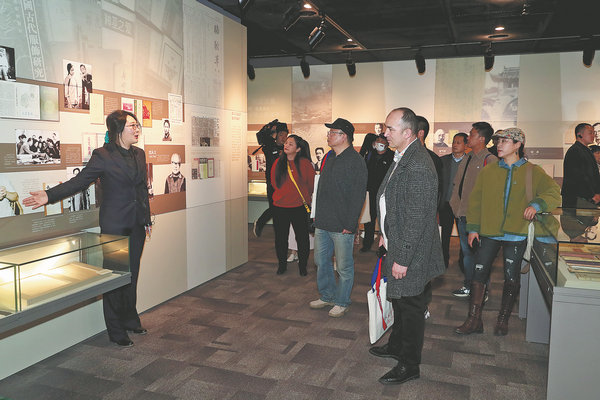 The quarterly program is designed to help the association build close relationships with grassroots writers and literary organizations, encouraging and supporting their writing about China and Chinese people in the new era, according to Zhang Hongsen, Party secretary of the association.
Zhang said the association is endeavoring to discover talented writers and quality works, in the hope that the network of writers associations at different levels can be a bridge connecting authors from various walks of life with wider society, encouraging them to shoulder more social responsibility.
Sonam Tsering, born into a nomadic Mongolian family and a laureate of the prestigious Lu Xun Literature Prize last year, said he has personally benefited from the association's two programs to support literature development among ethnic groups, and has studied at the Lu Xun Institute of Literature under the China Writers Association for four months, during which he has made noticeable progress.
Fan Yusu, a babysitter and writer who lives in Picun village, a migrant workers' community in suburban Beijing that is known for its literary atmosphere, said literature offers people at the grassroots, like her, a greater sense of dignity and the ability to enjoy a spiritually enriched life. She hopes the association will promote the establishment of more culture and literature activity spaces in villages and communities, and host more lectures.