US berry giant eyes sweet mkt pickings
By ZHENG YIRAN | CHINA DAILY | Updated: 2023-05-12 07:18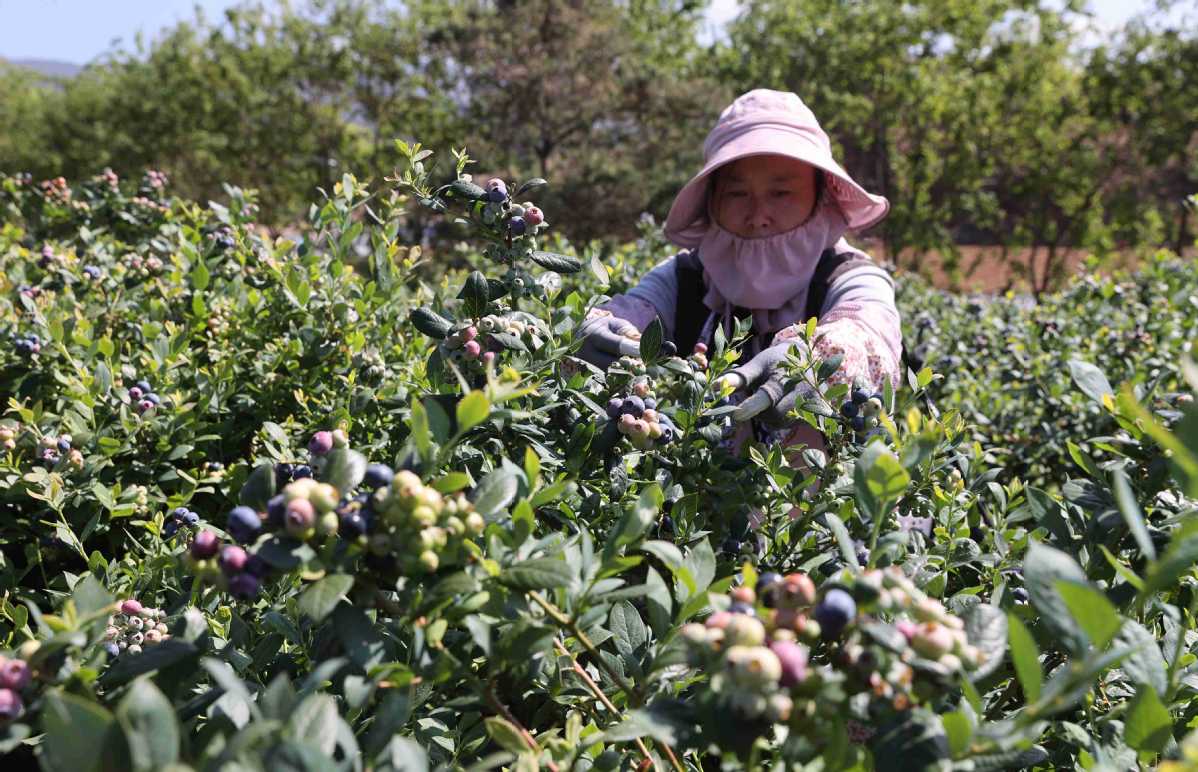 Upbeat about the Chinese market, Driscoll's, a California-based fresh berries provider, will triple its investment in the country over the next five years, said its top executive.
Miles Reiter, chairman and CEO of Driscoll's, said that he has noticed the great potential of the Chinese market, which has been growing rapidly.
Reiter said: "The Chinese market continues to show untapped potential ... In addition, guided by the Healthy China 2030 initiative, high-quality berries have been increasingly included in health-conscious consumers' daily diets.
"We plan to sell 35,000 metric tons of berries this year, up 25 percent year-on-year. We expect strong market demand in China. I believe that we can sustain a similar growth for the next five years, followed by a very significant future."
Apart from the size of the market, Reiter said Chinese consumers are accustomed to more flavorful, sweeter and more aromatic berries.
To cater to local tastes, in 2013, Driscoll's established its first domestic plantation base in Honghe in Yunnan province, becoming the first multinational corporation to carry out local cultivation work in China.
By 2022, the company and associated growers had invested over 2 billion yuan ($288.8 million) in Yunnan. Apart from the berry plantation base, it has built a berry cultivation center in Yunnan. With advanced agricultural industry concepts, unique business models, advanced sowing and seedling cultivation technology with independent intellectual property rights, Driscoll's said it is offering high-quality berries to the Chinese market.
Huang Yue, associate professor of the College of Food Science & Nutritional Engineering of China Agricultural University, said: "Localized plantation work helps enterprises lower logistics costs. Therefore, they can make more profits. Meanwhile, localized plantations can help enterprises benefit from favorable local government policies. Also, localized plantation activity supports local farmers and serves as public welfare, which shows enterprises' corporate social responsibility and enhances their brand image."
With people's rising healthcare awareness, berry consumption in China has been growing fast in recent years. According to a report from market research firm Beijing Jianle Shangbo Science and Technology Co Ltd, China's berry consumption market is expected to reach 8.8 billion yuan in 2025, with a compound annual growth rate of 9.8 percent.
"China is one of the world's largest berry consumption and production countries. In the past few years, as people's preference for healthy food changed, and disposable incomes grew, berries became an increasingly popular ingredient in cooking. China's berry consumption has been growing rapidly," said the report.
"In addition, rising demand from food and beverage industries, especially baked goods, also promoted the growth of berry consumption in China," the report added.
This year marks the 10th anniversary of Driscoll's entry into the Chinese market. Speaking of new business plans in the Chinese market, Reiter said that previously, all berries planted in Yunnan had been for the local market. Starting this year, it plans to export the Yunnangrown berries.
"By exporting the high-quality, amazing, flavorful berries from Yunnan, we are building greater awareness that Yunnan is capable of producing high-quality products," he said.
In addition, the company will make horticultural advances with its strawberries, and make efforts to build consumer awareness about lesser-known berries like raspberries and blackberries.
"We think that we took some really positive steps in that direction and we expect that over the coming years we would do more investment, in particular in marketing, to build that consumer awareness of these two lesser-known berries, so that Driscoll's over the coming years would not be known just as a blueberry company, but actually a berry company," he said.